Last updated on April 25th, 2016 at 08:59 pm
On my latest visit to Dublin, I tasted a delicious loaf of Irish treacle bread. Very dark, heavy and deliciously earthy. However, it was of course a soda bread and when I returned home, I decided to make a sourdough version of the black treacle bread. The recipe I put together below uses cracked rye and rye flour to support the dark flavours of the treacle.
Before I jump into the recipe, I would like to share a few facts about treacle. I was shocked when, at a conference in Powerscourt Hotel in Co. Wicklow, someone mentioned that Dublin was built around the largest natural treacle lake – a fake fact which was quickly dispelled by a quick Wikipedia check on the matter.
What is black treacle?
Uncrystallised dark syrup, a byproduct of sugar cane refining, obtained from later boilings in the process
About 55% sucrose
Also known as dark molasses
Almost-black with an otherworldly, thick, viscous consistency (for any Star Trek fans here, it really reminds me of Armus in the episode "Skin of Evil"!)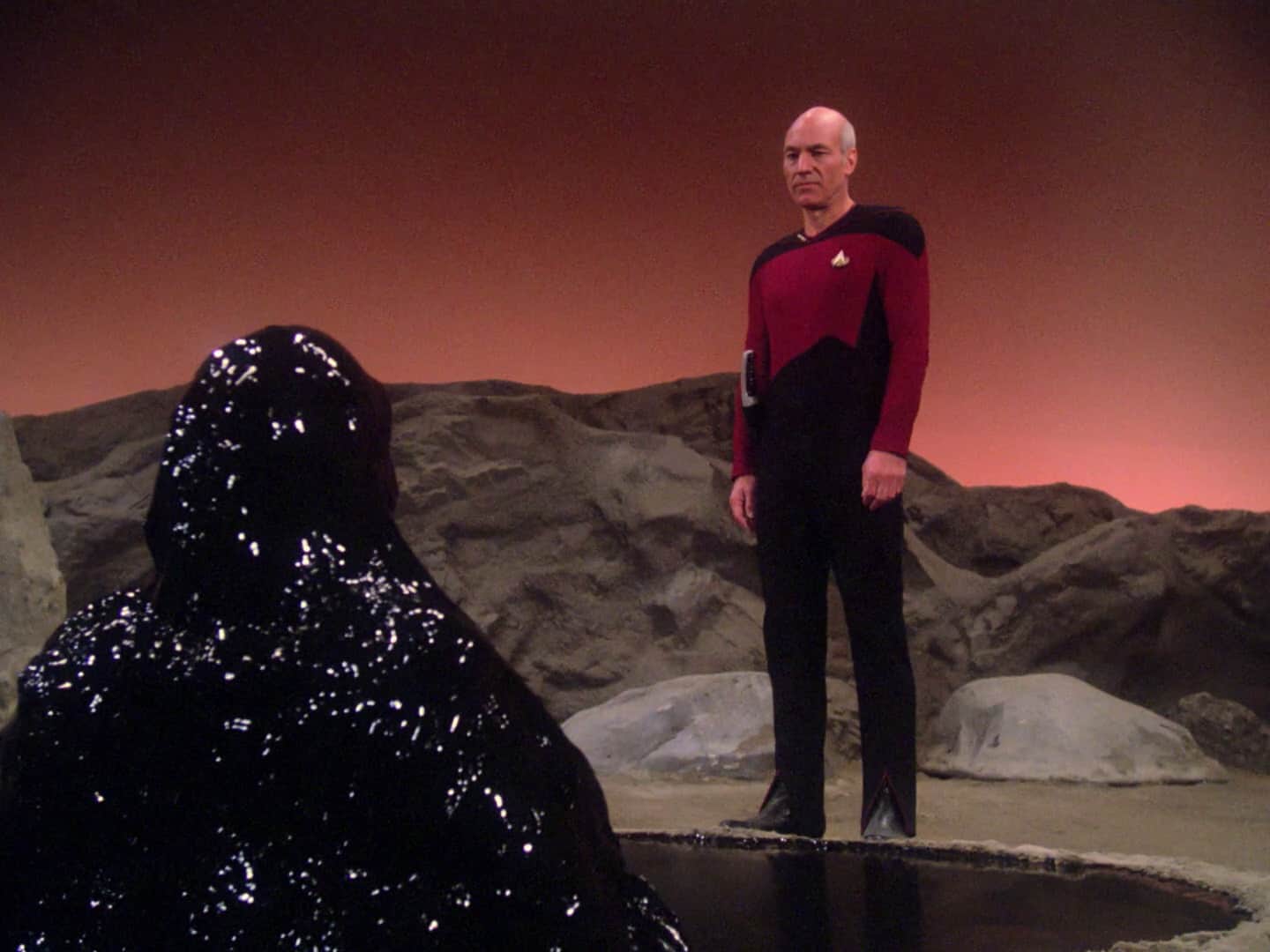 Back to actual treacle… so why use treacle in baking?
Black treacle is rich in vitamins, minerals and iron
It adds a distinctively dark colour, intense and distinctive bitter-sweet burnt caramel flavour and moisture to baked dishes
When baking with dried fruits, black treacle accentuates the fruit flavour and adds a deep, rich note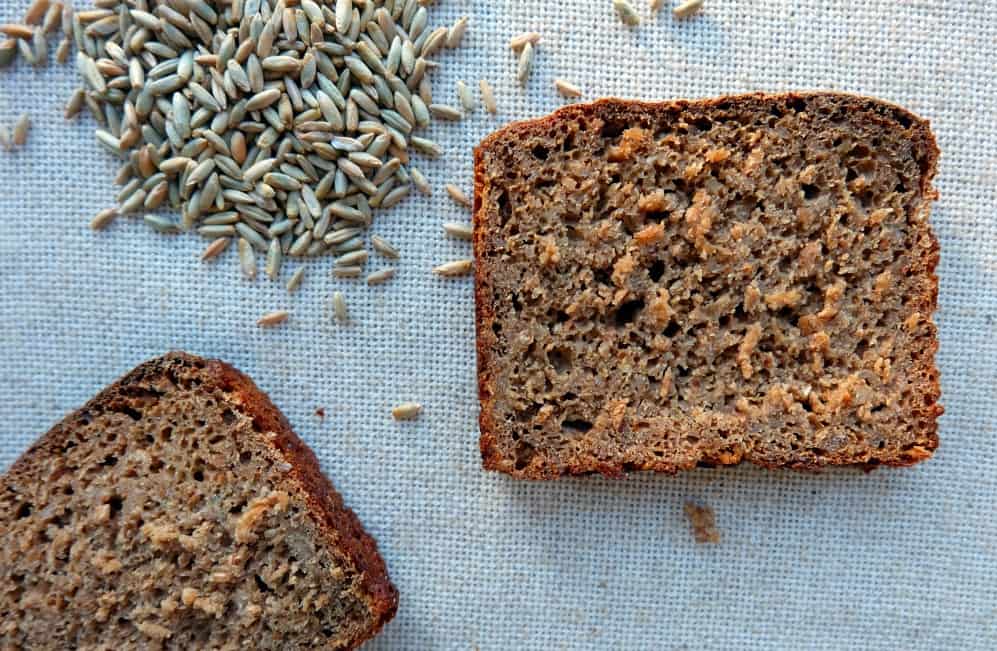 Black treacle bread ingredients
Sourdough
30g rye sourdough starter
150g chopped rye grains
130g water
Boiled rye grain soaker
150g chopped rye grains
120g boiling water
5g salt
Main dough
500g wholemeal rye flour
35g black treacle
10g salt
350g water, warm
Sunflower oil (for greasing the baking tin)
Baking equipment I used for this recipe
 How to bake treacle bread
Prepare the sourdough and boiled rye grain soaker by combining the ingredients in two separate bowls and mixing thoroughly. I use a silicone spatula to do this which works well.
Cover the bowls with their lids and keep at room temperature for about 16 – 24 hours.
In a small bowl, dissolve the treacle in the warm water.
Combine 280g of the sourdough (rest goes back into the fridge) and all of the rye grain soaker with the treacle water and the remaining dough ingredients (except sunflower oil).
Work the dough for a few  minutes. You won't be able to knead it but mix well. Cover and rest for an hour or two.
Give the dough another quick mix, then place in the oil-brushed tin. I use a dough scraper to help with this process.
Wrap a polythene bag around the loaf tin to prevent the dough from drying out.
Proof for about 5 hours until almost doubled in size. Please note, the time required will depend on room temperature.
Preheat the oven in time, then bake for 20 minutes at 240°C on the second lowest shelf, then at 200°C for another 50 minutes.
Cool on a wire rack.