Ever since visiting Japan in 2016, I've been wanting to replicate the soft white bread loaf omnipresent across the country, and make Japanese milk bread by hand. It's the fluffiest and most delicate bread I have ever eaten. It's not like brioche, it doesn't have the same richness. Japanese milk bread is white bread indulgence of the most feathery kind.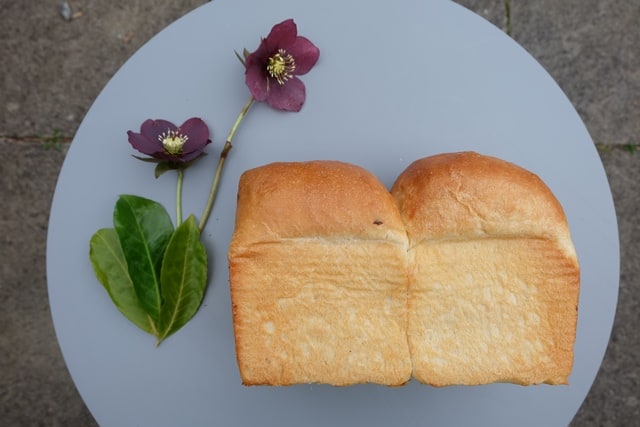 "Japan is generally regarded as being a rice-based food culture. However, bread — or pan in Japanese, derived from the Portuguese word pão — is eaten almost as widely. […] The most ubiquitous type of bread in Japan is the white and pillowy square-shaped bread called shokupan, which simply means "eating bread." Made of white flour, yeast, milk or milk powder, butter, salt and sugar, shokupan is both loved and taken for granted by most. […] The ideal texture for the crumb of a shokupan is mochimochi — soft yet resilient and bouncy, rather like mochi (pounded-rice cakes)."
Source: Japan's secret love of a breakfast loaf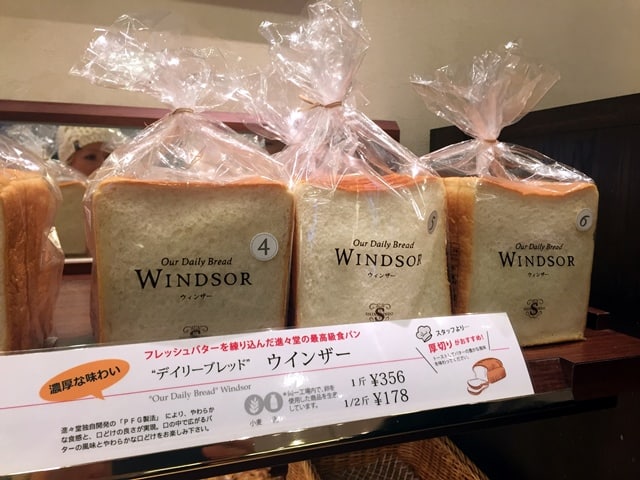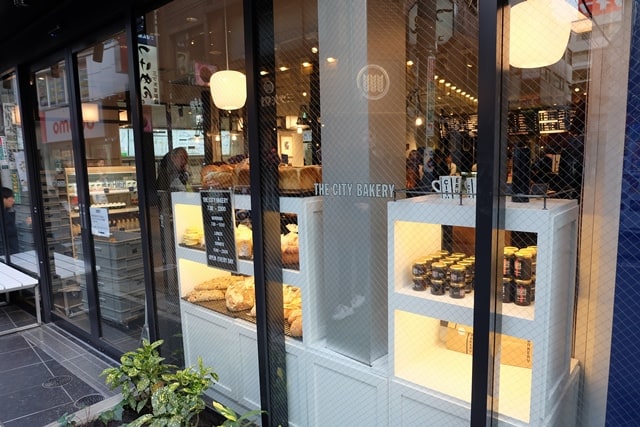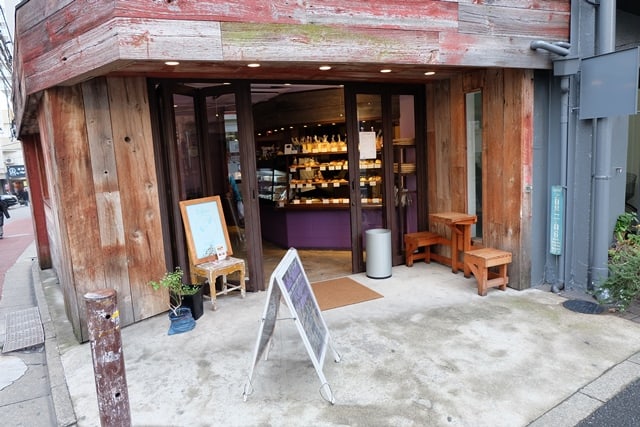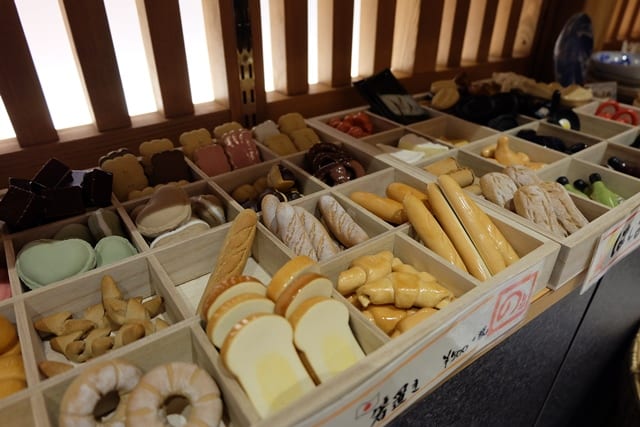 I've taken the last few weeks to research the method behind the Japanese milk bread loaf. Much like Felicity Cloake and her 'How to cook the perfect…' quest, I've been trying different recipes in my search for the perfect homemade Japanese milk bread recipe.
An additional reason for looking into Japanese milk bread just now is that I wanted to learn how to bake this lofty white loaf for my little baby daughter, to make eggy bread and baby pizza slices.
History of Japanese milk bread
Milk bread was developed in Japan in the 20th century, using Tangzhong, a warm flour-and-water paste traditionally used in China to make buns with a soft, springy texture and tiny air bubbles. According to this article in the Japan Times, people started to take bread seriously as a meal staple rather than a snack after the violent Rice Riots of 1918.
The Chopstick Chronicles mention that the Yudane method subsequently originated in Japan and became a widespread and popular way to bake bread after Yvonne Chen introduced Tangzhong roux as a secret ingredient in her book called "Bread Doctor".
Fluffy Japanese Milk Bread Recipe
I looked into both the Tangzhong and Yudane methods of baking, and want to briefly outline the difference between these methods (thank you to Lynn Lim for this informative Facebook thread). For my Shokupan recipe – after many experiments using both methods –  I've settled on a combination of this version of Shokupan and the Yudane process.
Yudane Method vs Tangzhong Method
Yudane Method
This method uses boiling water to scald the flour.
Ratio 1 part flour to 1 part water.
Use after at least 4 hours in the fridge.
Use 20% of the flour to make Yudane.
Tangzhong Method
For this method, cold water and flour are combined and then heated to 65 degrees Celsius.
Ratio 1 part flour to 5 parts water.
Can be used once cooled.
Use 7% of the flour to make Tangzhong.
What does authentic Japanese milk bread taste like?
The texture is soft and airy, wonderfully tender. Having tasted milk bread while in Japan, it shouldn't taste like a super enriched dough (e.g. like brioche). Instead, it should taste like a pure wheat and milk based bread and this is why I have not included eggs in my ingredient list and why I only use a minimal amount of butter in my recipe. It is however important to use whole milk (instead of low fat milk).
"The Yudane breads were very soft just after baking, and the staling (temporal changes in hardness) and starch retrogradation of the breads were somewhat reduced compared to the control. Further, the breads showed generally larger cohesiveness, i.e., the index of bread elasticity. Kinetic analysis indicated reduced bread staling and starch retrogradation rates compared to control. The data showed that the slow staling and unique texture of the Yudane breads were mainly due to the high moisture content, saccharide contents, and flour amylases-modification of swollen and gelatinized starch in the breads, which was related to the higher water absorption and starch swelling and gelatinization levels of the added Yudane dough."
Source: The Staling and Texture of Bread Made Using the Yudane Dough Method
How to eat Japanese milk bread?
It tastes great with most things, but I like to have it simply with salted butter.
I had it with panko*-breadcrumbed chicken (and mustard) while in Japan which was delicious, the two bread slices acting as wonderful pillows around the meat.
*Panko breadcrumbs are made from Japanese milk bread 🙂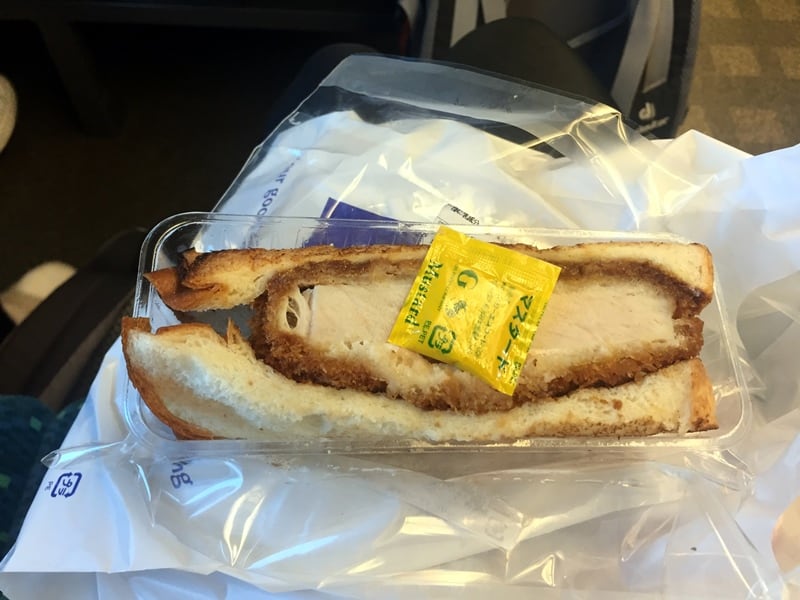 "You can enjoy shokupan in many ways, including some uniquely Japanese concoctions such as sandwiches filled with potato salad or fruit and cream. Do try thickly sliced Kinki-region style toast too. Crispy on the surface and mochimochi on the inside, it's a great example of a food imported from the West that has been firmly adapted to suit Japanese tastes."
Source: Japan's secret love of a breakfast loaf
Fluffy Japanese milk bread recipe
A lot of recipes I tried and tested used sugar (up to 60g) but I have decided against the use of sugar in this recipe, especially since I wanted to mainly develop this for use for the whole family including our little baby.
The Yudane method works so remarkably well to make soft and fluffy bread and makes the bread last longer because the heated gelatinised starch in the flour keeps the moisture inside the bread and it will make the bread soft and last longer.
Having experimented with both the Tangzhong and Yudane methods I feel that the Yudane method produces better results. I have also experimented with adding more butter and an egg, but prefer the egg-less version with less added butter. I've also omitted sugar from my recipe as I prefer a non-sweetened version, for taste and for health reasons.
Ingredients
Japanese Yudane bread ingredients
For the Yudane
100

g

boiling water

100

g

white bread flour
For the main dough
400

g

white bread flour

9

g

salt

7

g

dry yeast

300

g

full fat milk

plus extra for brushing on the unbaked loaf

20

g

dry milk powder

(optional)

35

g

unsalted butter

cut into pieces and softened at room temperature, plus extra for buttering the pan
Instructions
How to make Japanese Yudane bread
In a small bowl, measure out the flour and pour over the boiling water.

Mix until well combined. I use a silicone spatula to do that.

Cover the bowl and let the the Yudane cool down to room temperature.

In a large bowl, combine the main dough ingredients and add the cooled Yudane.

Knead for about 10 minutes until completely smooth and elastic. Don't cut the kneading time short!

Cover the bowl and leave to rest at room temperature for about an hour. The dough should rise well during that time.

Deflate the dough and divide it into two equal parts to make the loaf.

Shape the two parts and place them into the pan, smooth side up.

Cover with a plastic bag to keep the moisture in and keep at room temperature until fully proofed, about 1.5 hours.

Brush the loaf with milk and bake at 180°C for about 30 minutes, until golden brown on top and a digital thermometer inserted into the center of the loaf reads at least 93°C.

Remove the loaf from the oven, and cool it on a rack.