A look through some of the photos of our most recent trip to Brazil reminded me just how popular and prevalent cassava and tapioca flour products and dishes are across the country. Tapioca flour cheese puffs, farofa (toasted cassava) and tapioca pancakes – both sweet and savoury – were never far when hunger hit.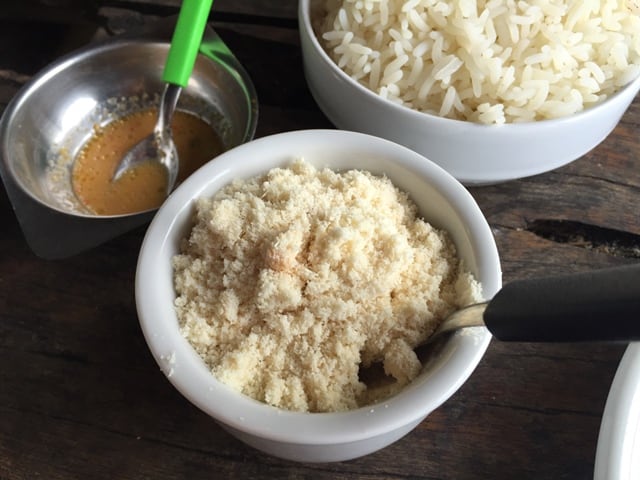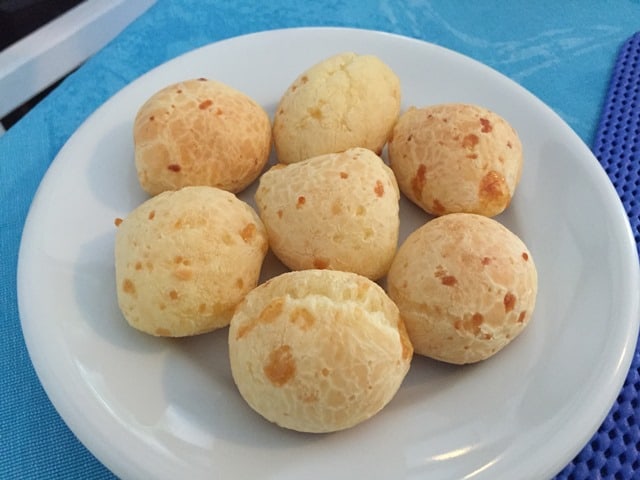 Having previously experimented with tapioca flour to make the uniquely textured tapioca cheese puffs at home, I collaborated with the team at Buy Whole Foods Online to specifically look at the versatility of tapioca flour in baking. The results are tremendous; an incredibly useful flour, particularly in gluten-free baking, tapioca flour packs a punch in the baker's kitchen.
How to use tapioca flour for baking
Tapioca (also manioc or cassava) is made by heating the root of the cassava plant. It is then dried into granules (tapioca), flakes or ground into flour. Although not the most nutritious of flours, tapioca flour is useful as a base for breads, cakes and biscuits where a light texture is desired, and it has many other fantastic attributes useful in both sweet and savoury baking.
Over here on DrAxe.com you can find an excellent article on tapioca flour and its properties for baking, and I wanted to summarise the topline facts below:
Tapioca tastes mild and slightly sweet. It is however virtually undetectable in recipes, which is why it's used in both sweet and savoury dishes.
Tapioca is made up of almost all carbohydrates and is very low in all types of fats, sugar, fiber, protein, sodium, and essential vitamins or minerals.
It's totally gluten-free, low in calories and free from sugar.
It has positive effects on the texture and "mouth-feel" of recipes — for example, by making baked goods more spongy, springy, promoting browning and helping crusts to crisp up.
Tapioca absorbs and retains a higher water content, which means it does a great job of binding, thickening and moistening recipes.
Tapioca flour yeast bread recipe
This is the best and most natural gluten-free bread I have been able to make at home, a recipe by Andrew Whitley from his book Bread Matters. I like it as it doesn't contain heavily processed ingredients such as xanthum gum. Instead, the ingredient list contains nutritionally valuable flours from natural sources and yeast is used as raising agent rather than baking powder/bicarb of soda. Bread Matters also has excellent recipes for gluten-free pastry, gluten-free cake and gluten-free pizza base, all of which contain tapioca flour.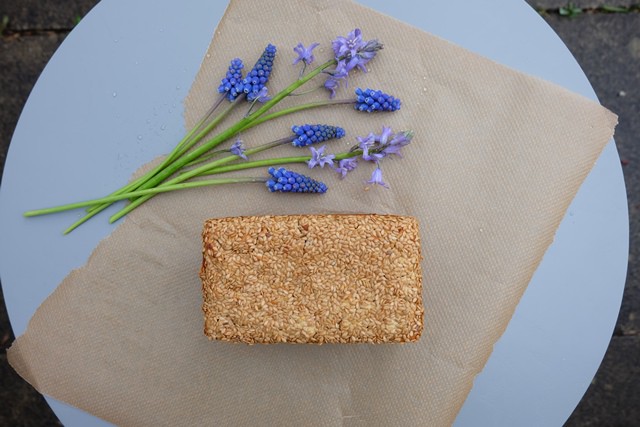 The flours used in this gluten-free bread recipe: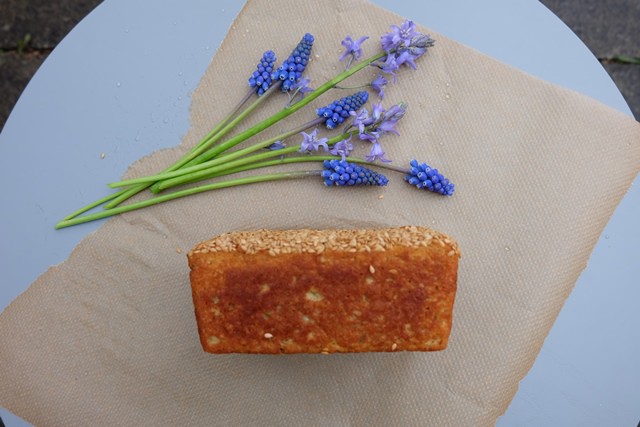 Yeasted gluten-free tapioca bread
A simple recipe for gluten-free bread using tapioca flour and a variety of other gluten-free flours to produce a great-tasting loaf. The combination of ingredients aims to form a gluten-free loaf of reasonable nutritional value with a texture that is similar to soda bread.
Ingredients
Gluten-free maize & tapioca bread ingredients
Instructions
How to make gluten-free maize & tapioca bread
Combine all the dry ingredients (maize, tapioca, chestnut, chickpea flours, dried yeast and salt) in a bowl and mix with a whisk.

Add the water and cider vinegar and whisk until you have a dough with the consistency of smooth, wet cement.

Move the dough into the tin. Use a silicone spatula to make this an easy, clean and effective operation. Don't worry about smoothing it out as it will even itself out during the prove.

Cover the tin with a polythene bag to prevent the dough from drying out.

Prove for about an hour in a warm place, aiming for about a 50% increase in volume. Th dough will not hold as much gas as one made with gluten-containing flour.

Preheat the oven to 210°C.

Evenly sprinkle linseed on top of the dough surface.

Bake for 30 minutes until the loaf begins to shrink away from the sides of the tin. Cool on a wire rack.

Best eaten fresh. Can be frozen in slices and defrosted as needed.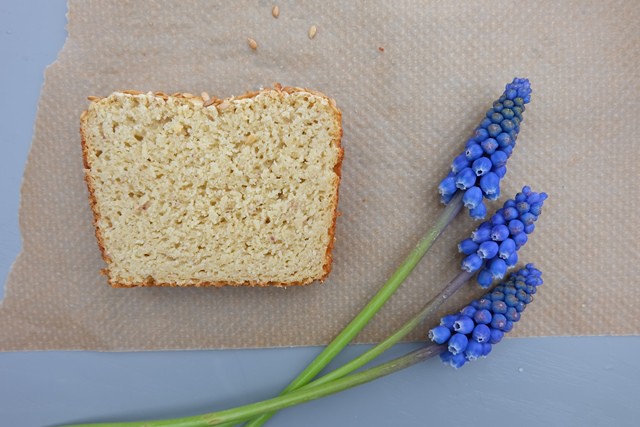 Gluten-free cheesy tapioca pancake recipe
I don't think it's really possible to make the real deal Brazilian tapioca pancakes in my home in Edinburgh, Scotland. They just wouldn't taste quite right. The Brazilian air, the tropical climate, the open-air cooking – to me it all feels it's important in preparing this delicious street food.
I've opted to make a more traditional pancake with tapioca flour although this recipe – shrimp tapioca pancakes –  looks like a great Brazilian option to try if you fancy some tapioca at home.
My tapioca pancake recipe is a based on this three-cheese pancake recipe on Great British Chefs with the cheesy filling mixed into the batter.
Makes 2 large pancakes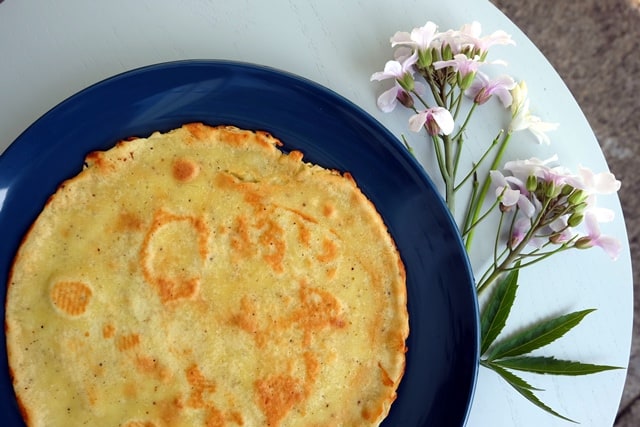 Gluten-free cheesy tapioca flour pancakes recipe
Ingredients
Tapioca flour pancakes ingredients
60

g

tapioca starch

2

large eggs

60

g

ricotta

10

g

Parmesan

30

g

cheddar

salt

to taste

black pepper

to taste
Instructions
How to make tapioca flour pancakes
Combine all ingredients and - using a blender - mix well for about 3 minutes to make the tapioca flour batter.

Place a knob of butter in a non-stick frying pan over medium heat.

Add half of the pancake batter to the pan and cook for 2 minutes, until light brown, turn to the other side and cook for another minute.

Serve immediately with a crisp side salad.
Tapioca flour biscuits recipe
I also wanted to feature a sweet tapioca flour recipe here, and luckily, I stumbled upon this delicious biscotti recipe on the Dolce Amaro blog. Crunchy, crumbly and amazingly flavoursome, these are superb tapioca flour biscuits – with white pepper and white chocolate added in as wildcard ingredients.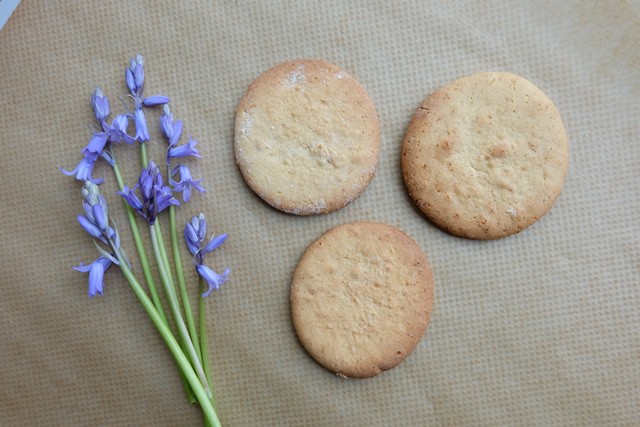 Please note this recipe isn't gluten-free.
Tapioca flour biscuits recipe
Simply beautiful biscuits with an exceptional bite and superb flavour.
Ingredients
Tapioca flour biscuits ingredients
150

g

kamut flour

2

eggs

100

g

sugar

30

g

white chocolate

1/2

tsp

white pepper

1/2

tsp

yeast

60

g

olive oil

a pinch of salt
Instructions
How to make tapioca flour biscuits
Start by whisking the egg yolks and oil in a medium bowl.

In a separate bowl, beat the egg whites and sugar until stiff.

Fold in the pepper and finely chopped chocolate.

Add the tapioca flour, yeast and yolk-oil.

Add kamut flour and salt.

Combine well, then place back in the bowl and rest in the fridge for 40 mins.

On a well-floured surface, with a well-floured rolling pin, and using more flour on the surface of the dough, roll to 1/2 cm high.

Cut out biscuits and carefully transfer them onto two baking trays lined with baking paper.

Bake at 200 °C for about 15 minutes.