Weekends are my time for experimenting with food and this morning I was looking to Northern Ireland for inspiration. Visiting Belfast last year and stopping by at St. George's Market, there was a huge variety of potato farls on offer and I've been a fan ever since. Irish potato farls are simple 'breads' made from potatoes, flour, butter and salt. Try my potato farls bread recipe for a simple and comforting treat.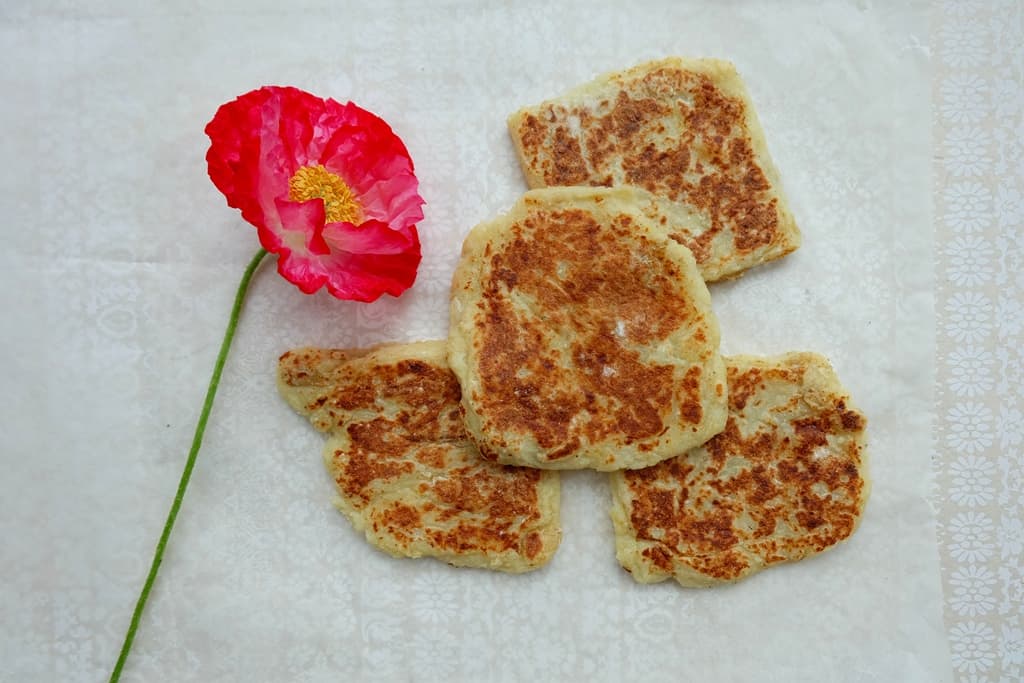 "The word farl literally means 'fourths': they are shaped from a circle of dough cut into quarters." The Guardian
Potato Farls Bread Recipe
A simple recipe, success guaranteed. Have the potato breads with your cooked weekend breakfast or simply with butter.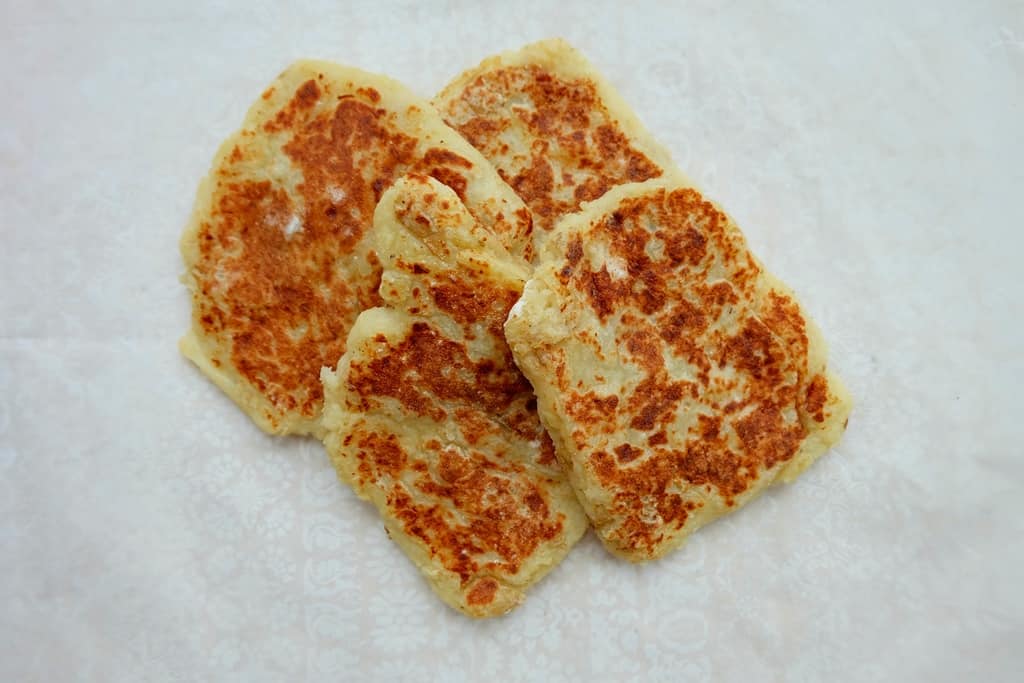 Potato Farls Ingredients
1 kg floury potatoes
50g butter
Salt and pepper, to taste
190g plain flour, plus extra for dusting
Fresh thyme leaves (optional)
How To Make Potato Farls
Day 1
The day/evening before you plan to make the potato farls, cook the potatoes and mash them with a potato ricer or regular potato masher.
Add the butter and season to taste.
Leave to cool, cover and place in the fridge overnight.
Day 2
On the day of making the potato farls, add the flour (and thyme if using) to the mashed potatoes until well combined and smooth.
Turn the mixture out onto a lightly floured work surface and divide in half.
On a floured work surface (to prevent sticking), flatten the dough into a round shape. You can do this with your hands or with a rolling pin. The round should be approximately 5mm thick.
Cut each circle into quarters.
Heat a large, non-stick frying pan over a medium heat until hot.
Add the potato farls in batches (use a dough scraper if they stick to the surface), and fry for four to five minutes on each side, or until golden-brown on both sides. I don't use extra butter to do this.
Keep warm until ready to serve.
Irish potato farls can turn your breakfast into something extra special but if you are looking for other breakfast options, take a look at these: