I found our bread basket empty this Sunday morning. Not good! Traditional Irish white soda bread is the perfect loaf for situations like this. It's very easy to put together, only five basic ingredients are needed and fresh bread will be on your breakfast table in just over an hour.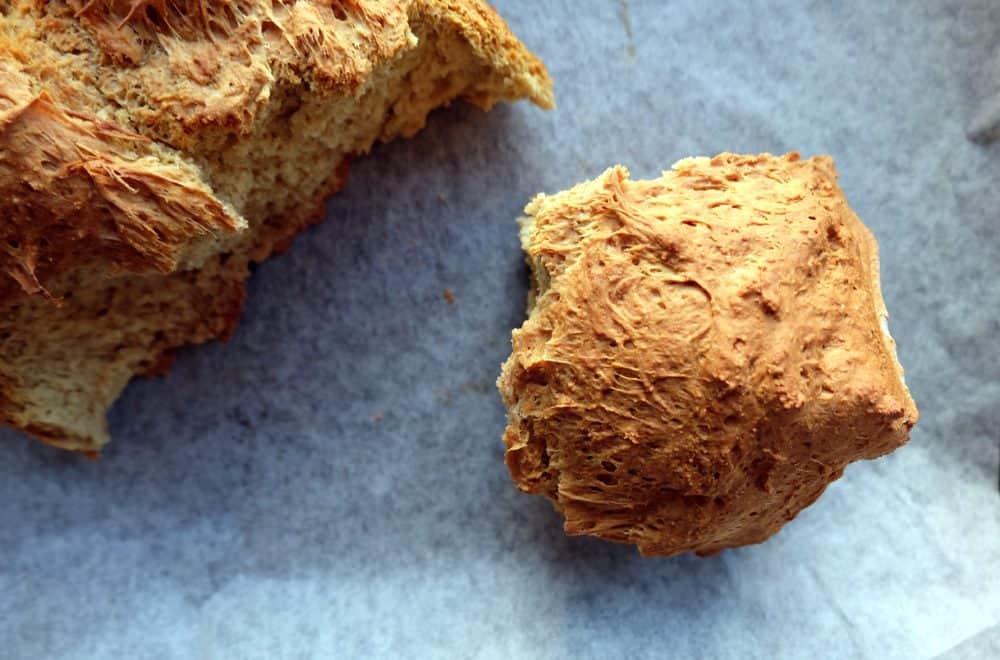 Quick White Soda Bread Recipe
This quick white soda bread recipe will reward your taste buds and will also fill your kitchen with the most amazing smell of fresh baking. Great things happen when fragrant flour, tangy buttermilk and bicarbonate of soda come together. Bicarbonate of soda is the raising ingredient used in soda bread recipes. As an alkali, it needs an acid to perform its magic – in this case buttermilk, yoghurt or the lemon-milk mix.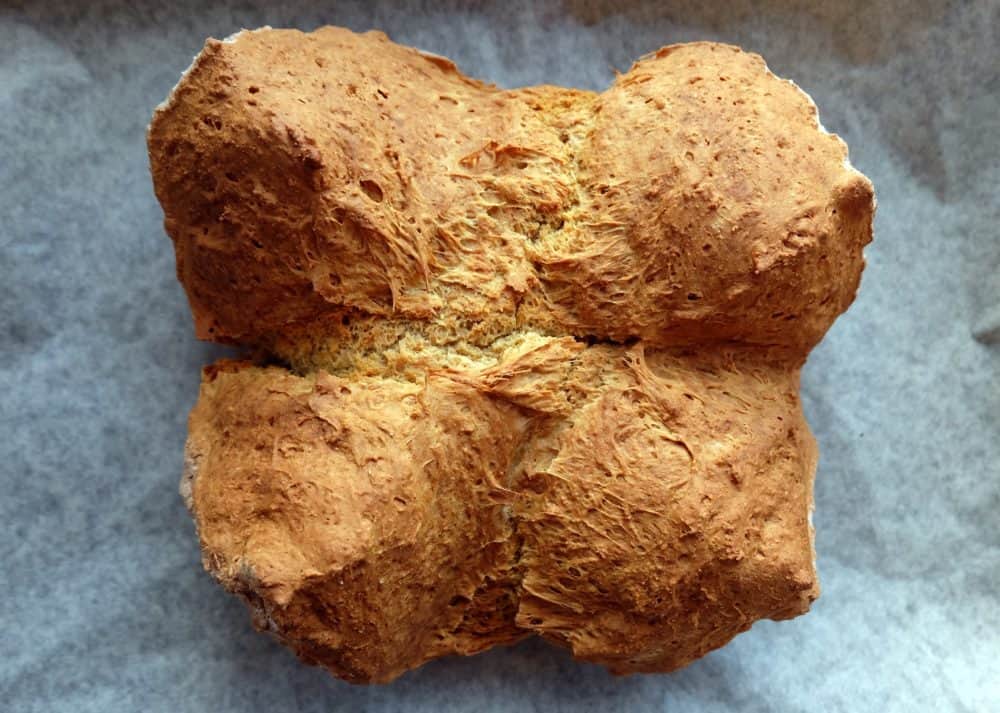 White soda bread ingredients
400g plain flour
100g wholemeal wheat flour
15g bicarbonate of soda
6g salt
400g buttermilk – Both real or cultured buttermilk work. If you can't get buttermilk, you can also work with yoghurt or souring milk with lemon juice or white wine vinegar. As always when replacing ingredients, you may need to adjust the dough's hydration to get the desired texture.
Where can I buy real buttermilk in the UK & Ireland?

Real buttermilk is the thick, acidic by-product of butter churning. Cultured buttermilk, as sold in many supermarkets and shops, is made by adding lactic cultures to ordinary milk.
Buy real buttermilk in the UK from Longley Farm and in Ireland from Cuinneog.
How to make white soda bread
Preheat the oven to 200°C (gas mark 6). Don't ignore this step, it's important that the oven is fully preheated by the time the dough is ready.
Sieve the flour, bicarbonate of soda and salt into a large mixing bowl and mix well. The sifting is important, particularly for the bicarb of soda, as the lumps do not dissolve in the liquid.
Make sure the dry ingredients are mixed evenly, then add the buttermilk. Mix well but minimally i.e. don't over-mix. Make sure everything is happening swiftly as the bicarbonate of soda will begin to react with the acid buttermilk as soon as they make contact. Working quickly helps you take advantage of all the carbon dioxide produced to lift the dough.
The soda bread dough will be quite soft but that's just perfect. Shape into a round loaf and flour lightly.
Place the loaf on a baking tray lined with baking paper.
Now make the trademark soda bread cross to divide the loaf into four sections. Cut the dough with a knife to make a deep cross; cut almost fully through the dough (about 80%).
Bake for approx. 45 minutes at 200°C on the top shelf. The loaf is ready when it has a nice brown colour, has risen well and sounds hollow when tapped. Cover with tin foil after 30 minutes if the bread browns too quickly.
Wrap the soda bread loaf in a tea towel while it cools to soften the crust or cool on a wire rack if you like your crust to be crisper.
Best served fresh and eaten on the same day – what a Sunday morning treat!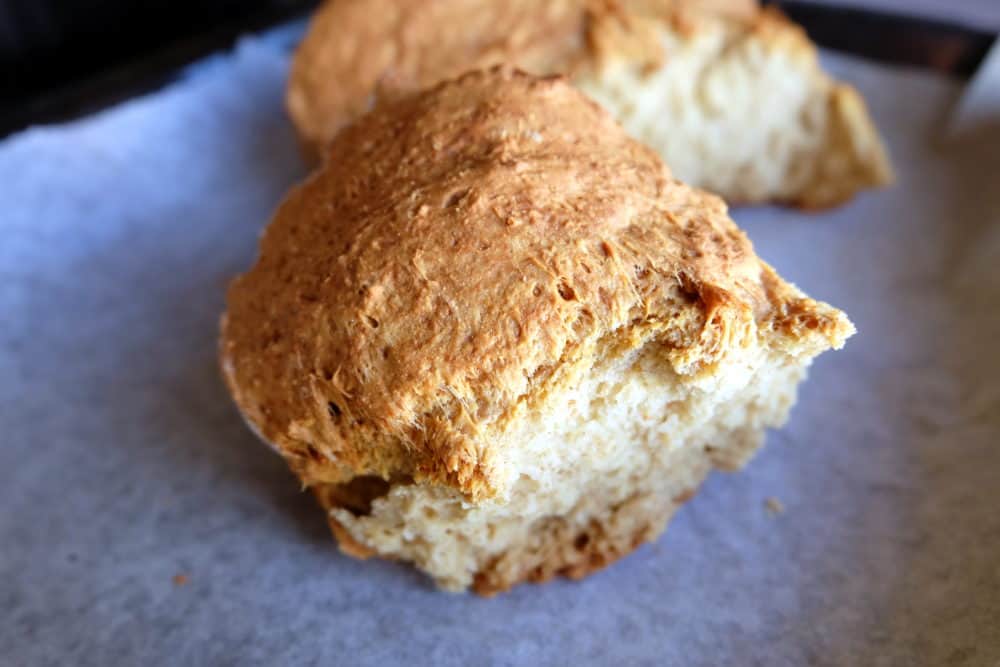 You can store the soda bread at room temperature for about two to three days. I usually freeze half a loaf and defrost again later in the week. It doesn't otherwise keep that well. Freshen the defrosted bread by placing it in the oven for a few minutes before serving.
Also try this delicious brown soda bread recipe which is a much more wholesome version of the above basic white soda bread.
Any visit to my husband's grandmother's house would see the obligatory cup of Barry's Tea accompanied by a slice of brown soda bread topped with generous amounts of Kerry Gold butter and raspberry jam. Happy memories!