Happy St. Patrick's Day!
We are celebrating here. With potato bread and champagne, great combination, try it!
Potato bread makes use of potatoes to replace some of the wheat flour. The addition of potatoes keeps the bread moist and prevents it from crumbling.
Usually, potato bread recipes use either raw or cooked potatoes. In this recipe, I've combined both methods and also included rye flour (my favourite).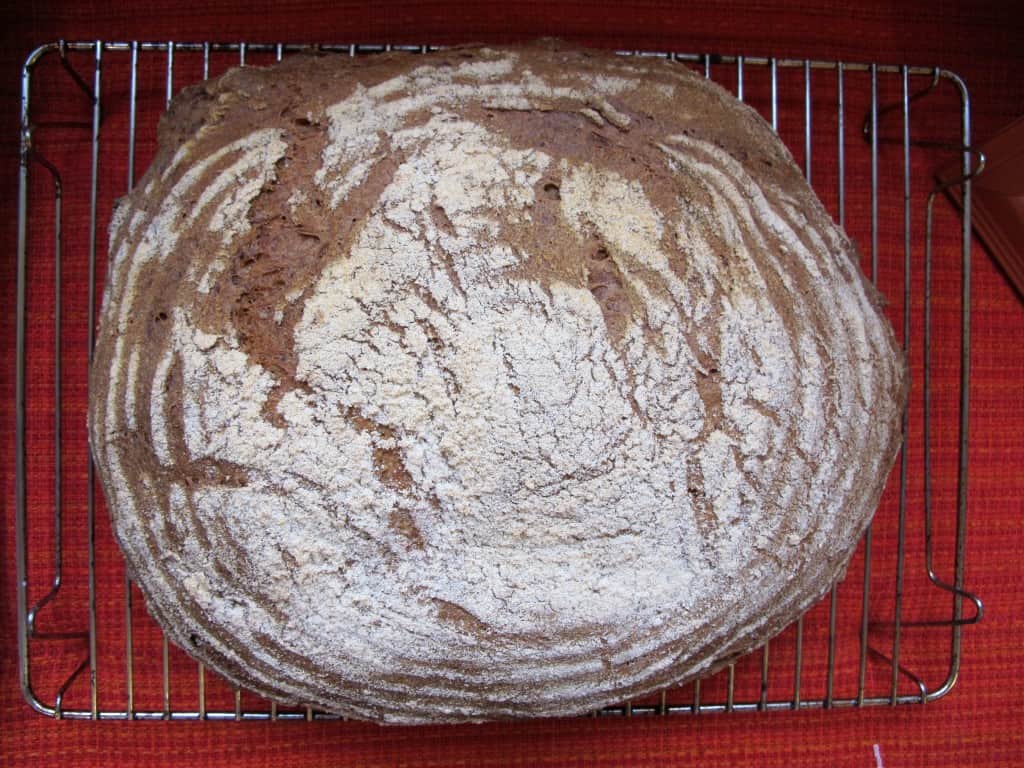 Sourdough
15g wheat sourdough starter from the fridge
150g white bread flour
150g water
Mix ingredients in a bowl, cover with cling film and keep at room temperature overnight – approximately 16 hours.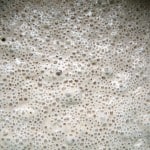 Sponge
100g white bread flour
1oog water
1/2 tsp dry yeast (or 1g fresh yeast)
Mix ingredients in a bowl, cover with cling film and keep at room temperature for 2 hours, then transfer to the fridge for 14 hours.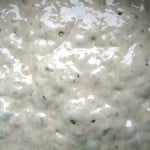 Final dough
300g wheat sourdough
Sponge as above
170g white bread flour
50g spelt flour (or use 220g white bread flour if you don't have spelt at home)
200g strong rye flour
200g water, lukewarm (cooled down potato cooking water can be used)
70g potato (scrubbed, unpeeled, grated)
70g potato (peeled, boiled, mashed)
1 1/2 tsp salt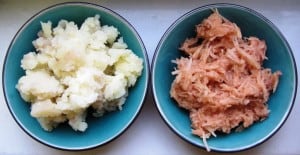 How to make pototo bread
Combine all ingredients in a large bowl, mix together and knead for 12 minutes. It'll be a little sticky, but the gluten strands make it easy enough to handle.
Cover the dough with the bowl and leave to rest for 30 minutes.
Fold the dough like an envelope – take each corner, fold it to the middle and shape the dough into a ball. Cover the dough again.
Leave to rest for 30 minutes, then flatten and fold again.
Leave to rest for another 30 minutes.
Flatten and fold again, shape into a boule, then place (seam-side up) in a well floured proofing basket.
Cover the proving basket with a polythene bag.
Leave to rest for several hours, depending on the temperature in your kitchen. Alternatively, proof in the fridge overnight.
Preheat the oven to 220°C.
Line a baking tray with baking paper.
Carefully turn out the dough onto the baking tray and place in the oven.
Bake for 15 minutes then turn down the temperature to 180°C and bake for a further 40 minutes.
Cool on a wire rack.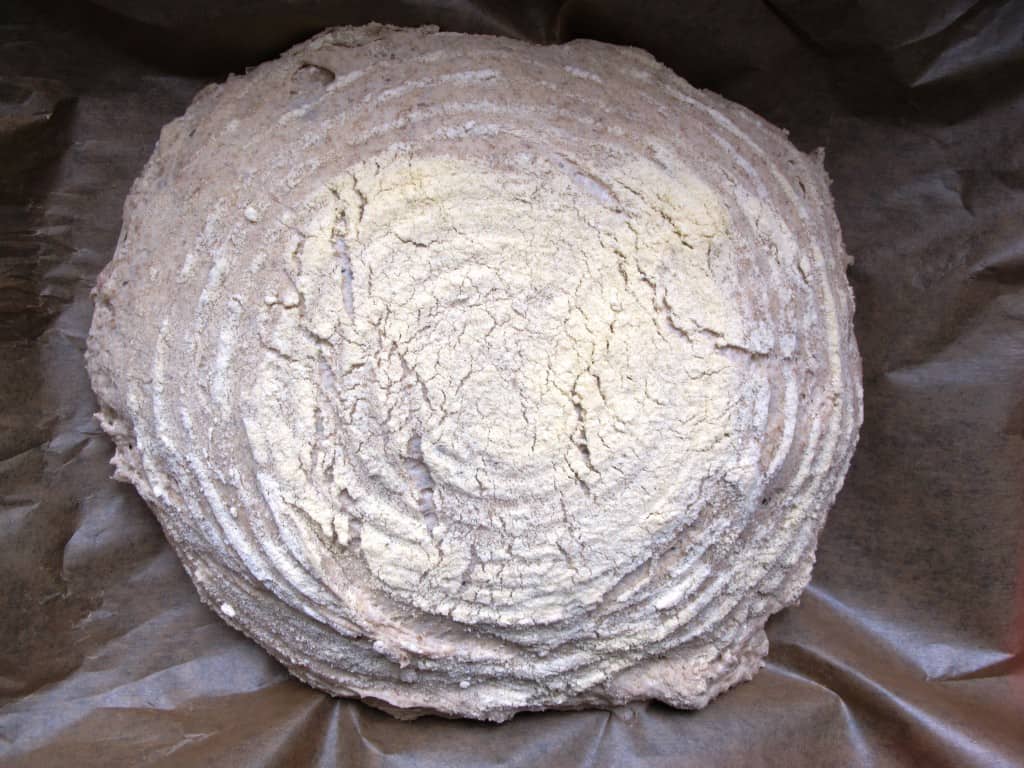 Great with Kerrygold butter and honey but potato bread goes well with most toppings.
Also great with this amazing Omelette Arnold Bennett!