Vinschgerl (also sometimes Vintschgerl) are rustic palm-sized flatbreads which originate in South Tyrol. Blue fenugreek (Brotklee, Schabziger Klee, trigonella caerulea) adds a very distinctive, slightly spicy flavour to these delicious breads and the flat shape ensures that there is a lot of surface for the strong crust to form.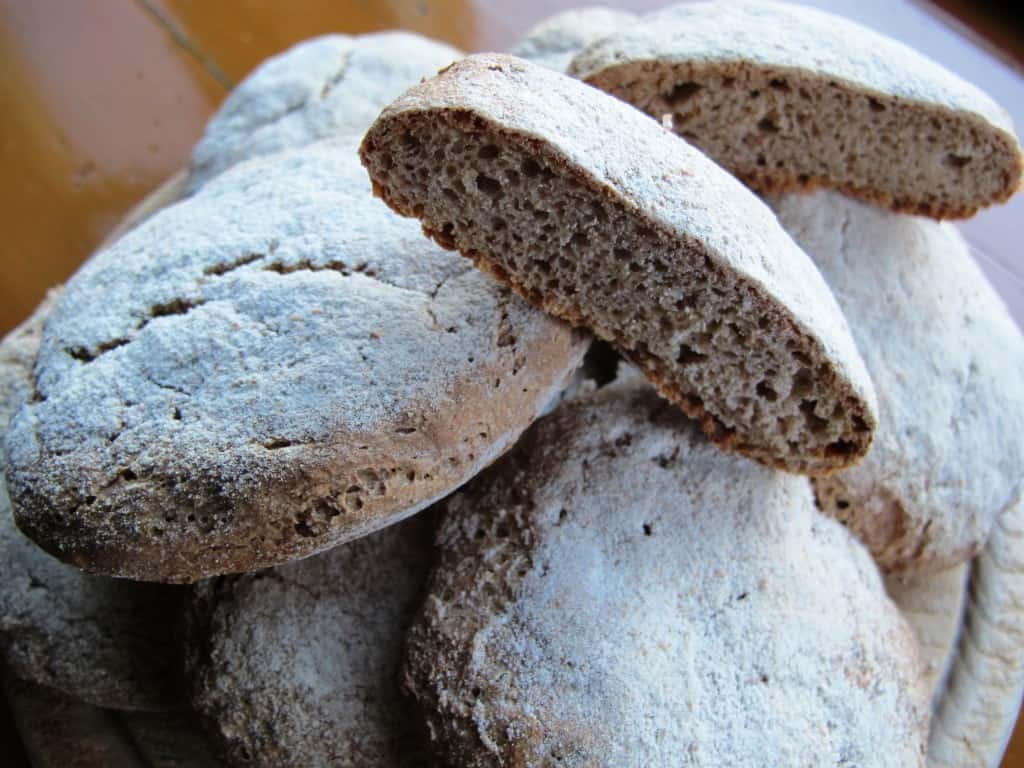 Vinschgerl Recipe
Ingredients – Makes 12 Vinschgerl
400g fine rye flour
200g wholewheat flour
15g of rye sourdough
1½ tsp of salt
1 package of dried yeast (7g)
1 tbsp of honey
½ tsp blue fenugreek
350g water, lukewarm
200g natural yoghurt (not straight from fridge)
1 tsp fennel seeds, crushed with pestle and mortar
1 tsp coriander seeds, crushed with pestle and mortar
How to make Vinschgerl
Mix the wet ingredients (water, honey, yoghurt) in a small bowl.
In a large bowl mix the flours, sourdough extract, yeast, salt, blue fenugreek and the crushed seeds together.
Add the wet ingredients to form the dough (using your hands for this will be easiest). The dough should be quite soft and gooey due to the high rye content. Add some more water if necessary but don't add any more flour.
Leave to rise in a warm place for up to 6 hours. The dough will have a less sticky, 'cleaner' consistency after this long rest and you will be able to shape it into a rectangle (approx. 2 cm high) on a clean work surface. If it's still too soft, just shape it into a rectangle with wettish hands.
Take a knife to divide the dough into 12 smaller rectangular pieces.
Put the pieces onto two separate pieces of baking parchment (6 each). Place two pieces each right next to each other – this is the traditional way of baking them.
Carefully dust or rub the surface of the dough pieces with a little rye flour, then cover with a clean, dry kitchen towel. (This will make the delicious cracks in your Vinschgerl more visible.)
Leave to rise in a warm place for another 1 – 2  hours.
½ hour before baking – preheat the oven to 220°C (Gas 6).
Bake for 35 minutes.
Cool on a wire rack.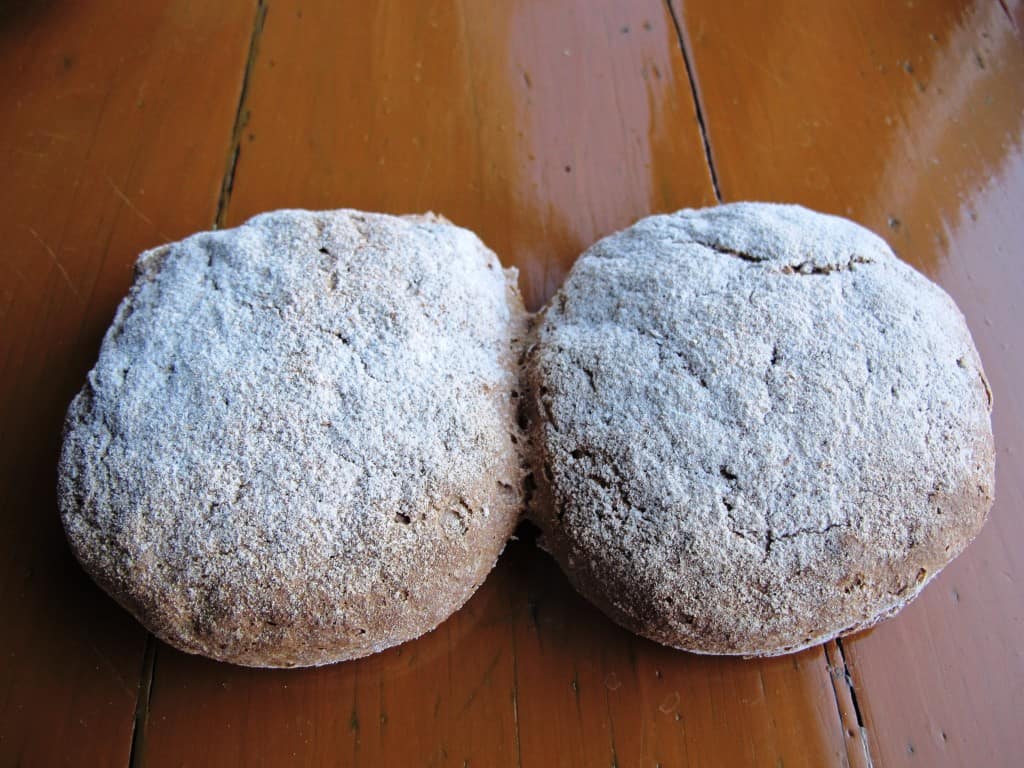 Also try this rye flatbread recipe for South Tyrolean Schüttelbrot.