I'm sure my Austrian roots have something to do with my slight addiction to the flavour of caraway seeds. In Austrian cuisine, caraway seeds are used abundantly, from flavouring roast pork to enhancing salad dressings. Most notably, Austrian dark breads frequently use caraway seeds as part of the Brotgewürz which is used to flavour the loaves. Caraway seeds are superb bread flavour enhancers, some of the top seeds to add to breads and perfect for rye breads specifically. Here is my caraway seed bread recipe, based on a combination of wholemeal rye flour and white wheat flour, leavened with sourdough.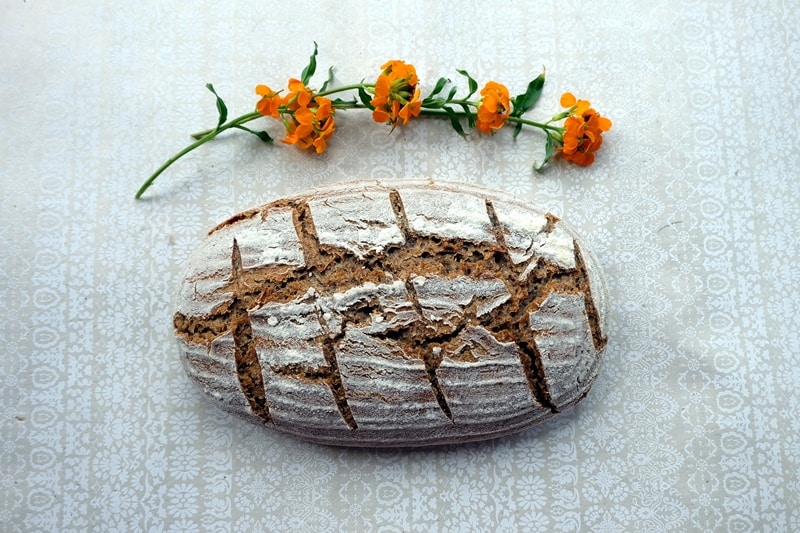 Are caraway seeds good for you?
Caraway (carum carvi) belongs, like coriander, fennel and celery for example, to the family of Apiaceae or Umbelliferae. Not technically seeds, caraway 'seeds' are the split halves of the dried fruits of the plant.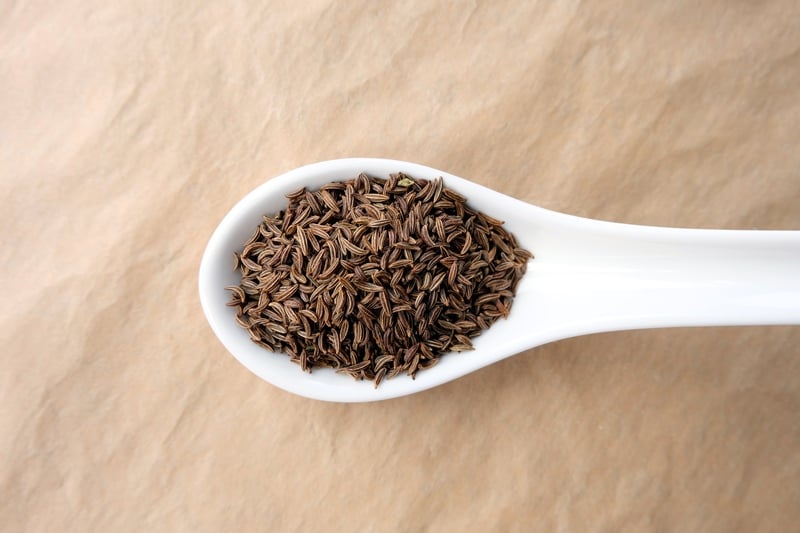 The effect of caraway is mainly related to the essential oil containing Carvon, which has a stimulating effect on the stomach and a soothing impact on the bowel. Two digestive bonus points at once.
At the same time, the delicate, aromatic but slightly bitter taste of caraway adds a completely new dimension to breads.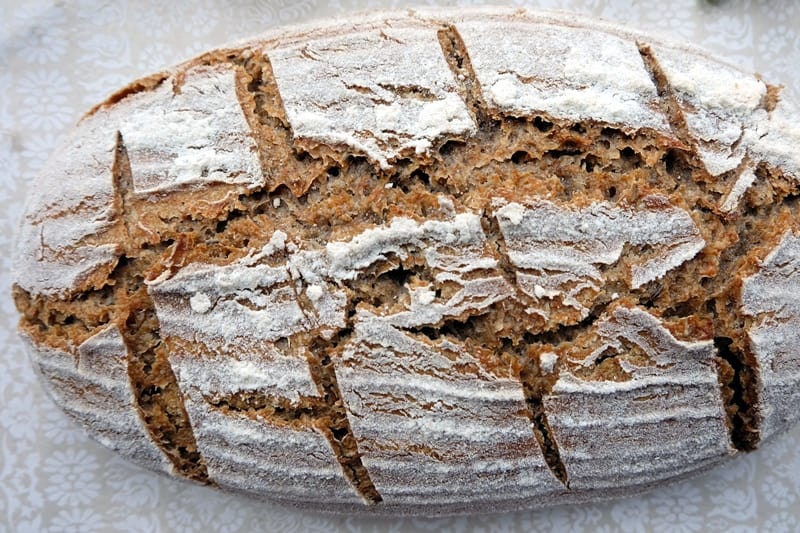 Caraway seed bread recipe
A great bread for tasty sandwiches or creamy vegetable soups. Delicious also with pastrami, mustard and gherkins (my personal favourite). Add slightly more or less caraway seeds than recommended below to intensify or lessen the flavour kick. The sharpness of the mustard and gherkins works incredibly well with the distinctively bitter, yet warm and sweet taste of the caraway seeded bread.
Caraway bread ingredients
For the sourdough starter
100g dark rye flour
50g wholewheat flour
150g water
For the main dough
180g strong white bread flour
80g dark rye flour
150g water
8g salt
10g caraway seeds
How to make caraway bread
Prepare the sourdough by combining the various ingredients in a medium bowl. Mix well and cover the bowl. Leave to rest overnight (16 – 24 hours).
On day 2, prepare the main dough by combining 300g of the sourdough from day 1 (the remaining 30g go back into the fridge for future bakes) with the main dough ingredients.
Mix well and knead the dough for at least 10 minutes.
Rest for about an hour, then shape into a loaf before placing it in your pre-floured proofing basket.
Leave to proof for a few hours (this will depend on your room temperature), then preheat the oven. If you have a La Cloche baking dome, preheat this in the oven from cold.
Turn out the loaf from your proofing basket to the baking tray (lined with baking paper) or the La Cloche dome.
Make a few slashes with your scoring knife.
Bake for 10 minutes at 220°C and for another 45 minutes at 200°C. Take the lid off the dome for the last 10 minutes if using the La Cloche dome.
Cool on a wire rack.