Why make a plain loaf if you can make it so much more interesting with seeds! This seeded sourdough bread recipe uses a mix of sunflower seeds, sesame seeds and linseed – a loaf packed with nutrients, protein and minerals.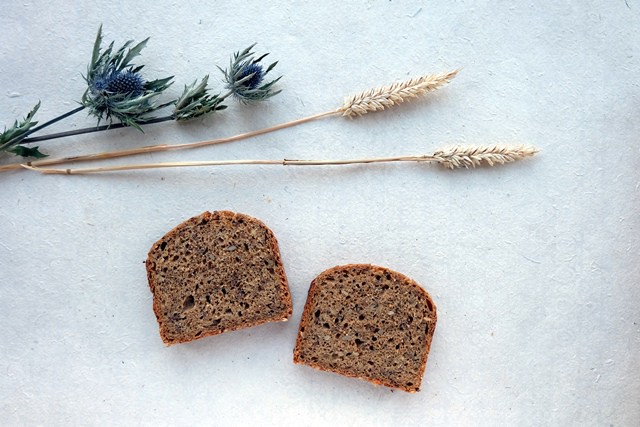 Seeded sourdough bread recipe
This recipe uses both rye and wheat flours as well as a tablespoon of malt extract. A tremendous flavour combination, enhanced further by the delicious seed mix.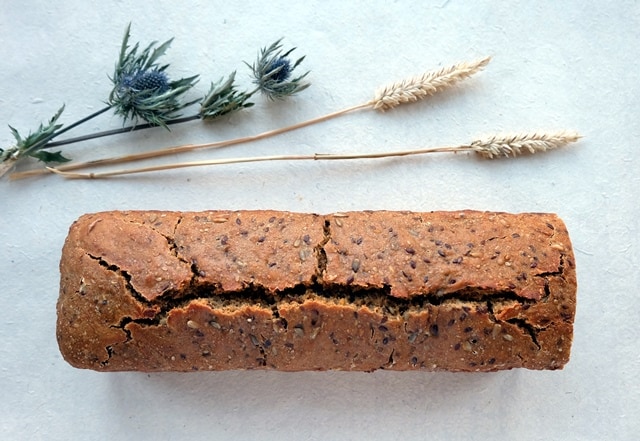 Ingredients
Sourdough
150g rye flour
150g water
Seed mix
60g sunflower seeds
40g sesame seeds
40g linseed
150g hot water
Main dough
40g rye flour
260g white bread flour
200g wholemeal bread flour
195g water
12g salt
1 tbsp malt extract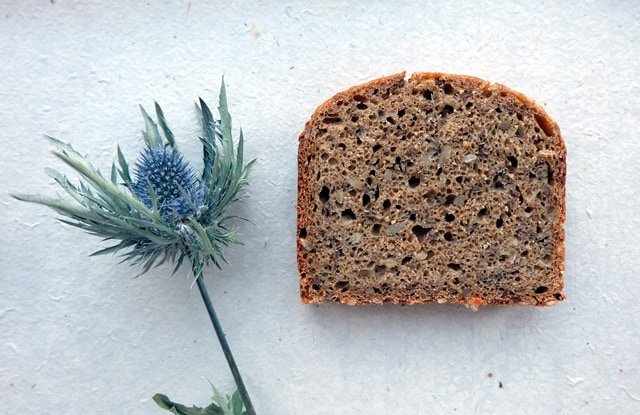 How to make homemade seeded sourdough bread
Day 1
Combine the sourdough ingredients in a medium bowl, cover and keep at room temperature for approx. 16 hours.
Dry roast the seeds in a frying pan (no oil!) and toast the mixed seeds for about 10 minutes, stirring frequently. Place in a bowl, pour over the hot water, cover and keep at room temperature for approx. 16 hours.
Day 2
Combine 300g of the sourdough (the rest goes back into the fridge for your next bake), the seed mix soaker and the main dough ingredients in a large bowl to form a rough dough.
Knead for 10 minutes.
Cover and leave to rest in a warm place for 1 hour.
Butter a lidded pullman loaf tin, then move the dough from the bowl into the tin. Squash the dough in quite firmly and evenly.
Cover the tin with the lid and place in the fridge overnight or approx. 12 – 16 hours. It should have risen significantly during this time.
Day 3
Take the pullman loaf tin out of the fridge and preheat the oven to 190°C for 20 minutes.
Bake at 190°C for 1 hour. Remove the bread from the tin approx. 15 minutes before the hour is up and put back into the oven – the bread will get a much better crust that way.
Remove from the loaf pan and leave to cool on a wire rack.