Osterpinze is a delicious Easter bread, made with an enriched yeast dough (milk, eggs, egg yolks and butter) and flavoured with anise wine and lemon zest.
It's traditionally baked for Easter in the South of Austria (Styria), although its origins can be traced back to the region of Friuli in Northeast Italy. The traditional way the dough is cut into three sections gives the Pinze its unique appearance.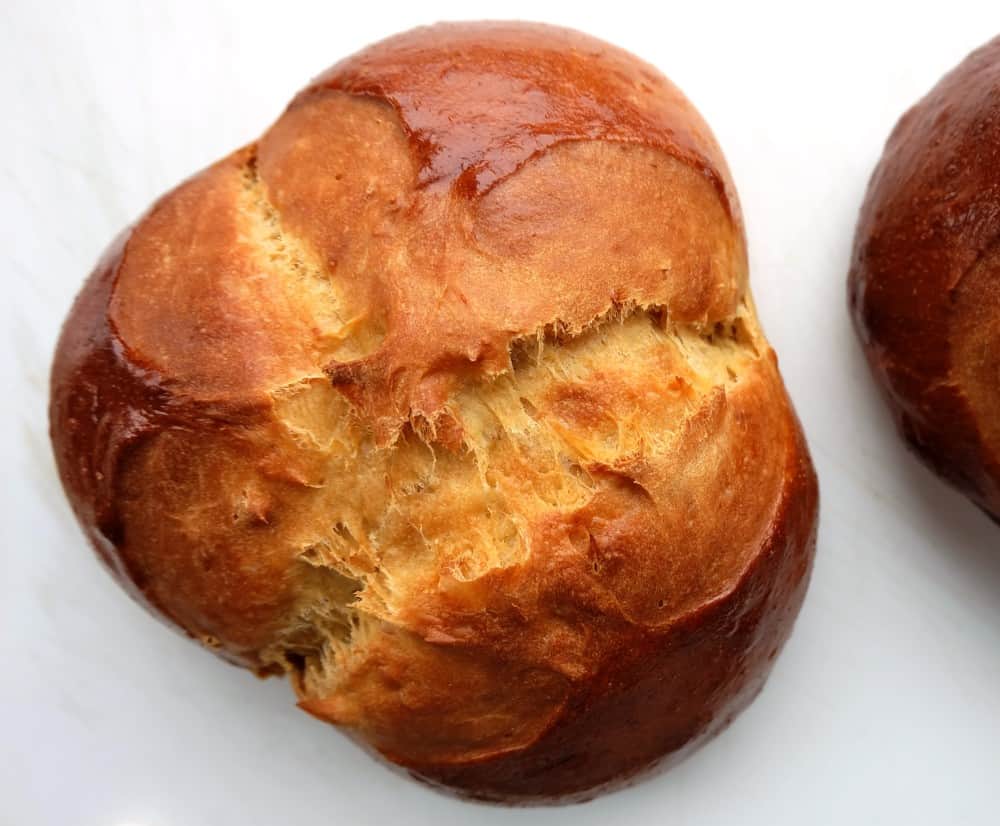 Osterpinze Recipe
Baked especially for Easter, it can be eaten at breakfast, afternoon coffee or for Easter-Jause served with ham, freshly grated horseradish, hard-boiled eggs and radishes. The dough is just lightly sweetened, so it goes well with many dishes. The anise wine flavour is subtle and I recommend it even to those of you who are – like me – not a big fan of licorice.
A mid-morning or mid-afternoon snack of a slice of bread topped with cheese or ham is referred to as a Jause, and a more substantial version akin to a British "Ploughman's Lunch" is called a Brettljause after the wooden board on which it is traditionally served. Source: Wikipedia
Ingredients for Osterpinzen
Day 1
Sourdough
15g sourdough
85g strong white wheat flour
60g water
Combine all the ingredients in a small bowl, mix well, cover and keep at room temperature for the next day (about 16 hours).
Milk Roux
100g whole milk
30g strong white wheat flour
In a small saucepan, whisk the milk and flour until lump free, heating it up while whisking. Cover with cling film and let it cool down to room temperature before placing it in the fridge for the next day.
Sponge
40g strong white wheat flour
5g dried yeast
30g whole milk
Mix all of the ingredients in a small bowl, cover and keep at room temperature.
Anise wine
1 tbsp (5g) anise, roughly cracked with pestle and mortar
125g white wine (e.g. Riesling or Pinot Blanc – use a wine with little acidity)
In a small bowl, combine the wine with the anise, cover and keep at room temperature. This will extract the anise flavour.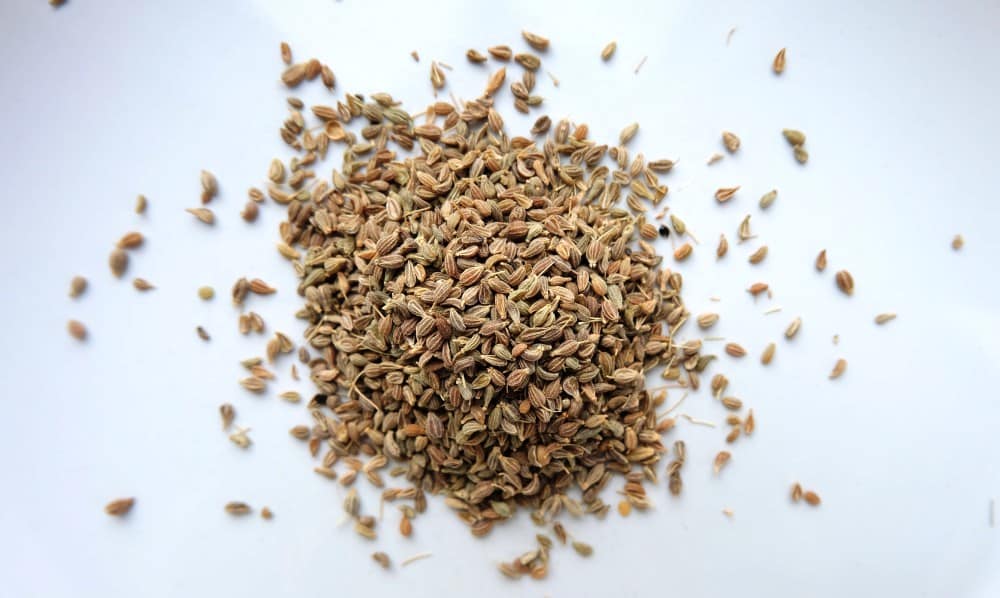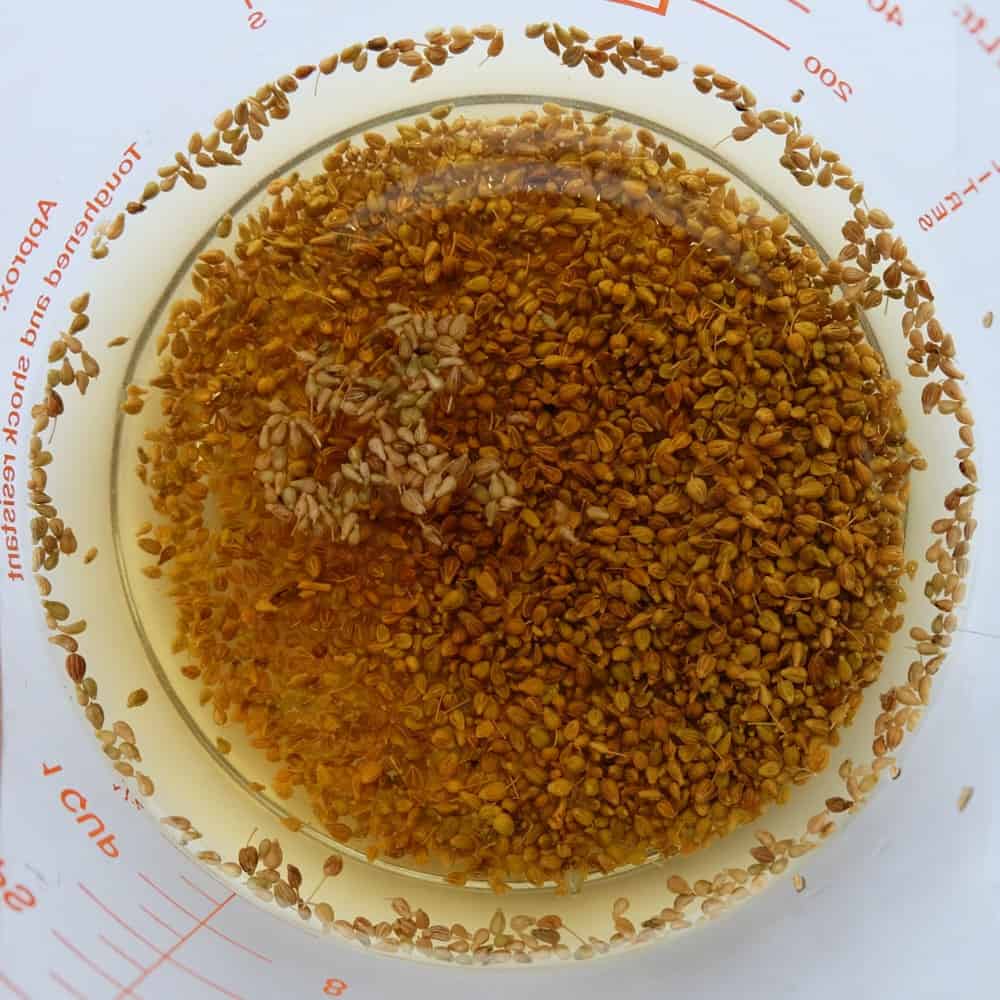 Day 2
Main dough
Sourdough
Milk roux
Sponge
Anise wine
390g strong white wheat flour
2 egg yolks
65g sugar (I use icing sugar)
2 eggs
90g butter, softened
6g salt
1 lemon, zest only
Glaze
How to make Osterpinzen
Prepare the sourdough, milk roux, sponge and anise wine on day 1.
On day 2, sieve the wine and discard the anise.
Combine all the main dough ingredients (don't forget to place a little bit of the sourdough back in the fridge for your next sourdough bake).
Knead for 10 minutes.
Place the dough in a bowl.
Cover the bowl well and leave to rest for an hour or two (depending on the temperature in your room, until the volume has increased significantly).
Divide the dough into two/three equal parts and shape into boules (LINK).
Place the boules onto a baking tray lined with baking paper (make sure there is sufficient space between them).
Cover with a cloth and leave to proof at room temperature for an hour or more.
Brush with the egg and leave it soak in slightly.
Then cut the dough three times from the centre to the edge with a pair of scissors.
Bake at 200°C. Reduce the heat after 5 mins to 180°C and bake for a further 35 mins.
Cool on a wire rack.
I served Osterpinze with honey this morning and with a ham and cheese board this afternoon. In both instances, the slices of Osterpinze were a perfect match.