Having recently returned from a holiday in Cyprus, I wanted to recreate some of the tasty Greek-Cypriot-style pastries at home.
This is my take on spanakopita (spinach triangles) – little pastries stuffed with spinach, feta cheese, pine nuts and fresh herbs.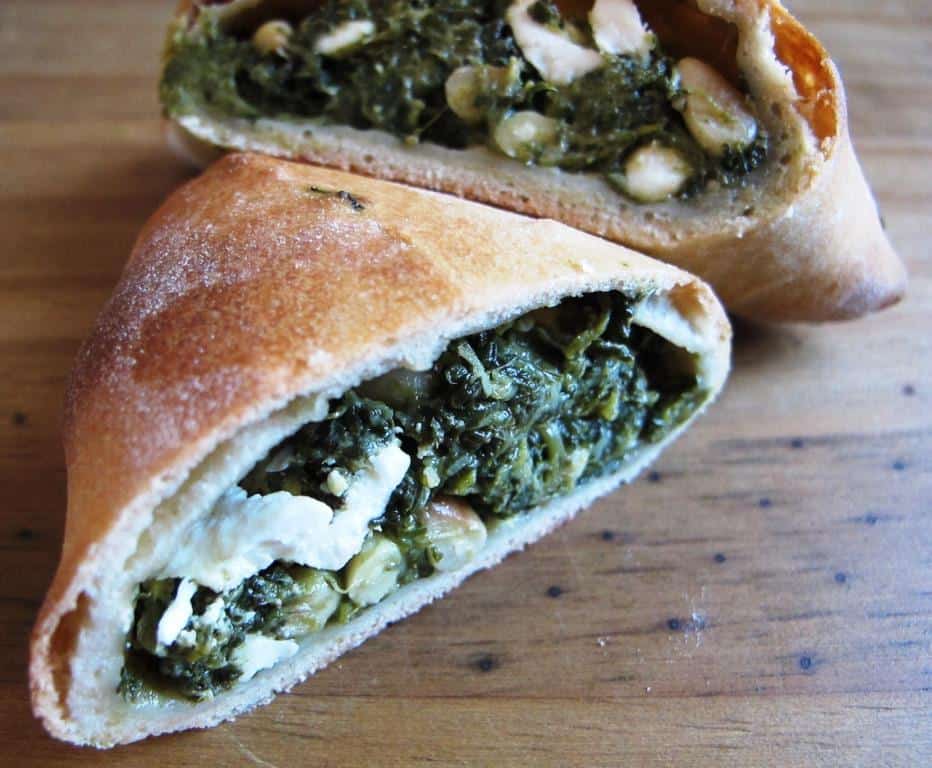 Ingredients
Pastry
250g strong white flour
7g salt
7g dried yeast
20g olive oil
130g water
Filling
1 tbsp olive oil
1 garlic clove, finely chopped
1 medium leek, finely chopped
4 spring onions, finely chopped
400g fresh spinach leaves
200g feta cheese, crumbled
4 tbsp pine nuts, lightly toasted
3 tbsp fresh fresh herbs (dill, mint or parsley), finely chopped
salt
freshly crushed pepper
How to bake them
For the dough
Combine all ingredients in a bowl
Once you have a rough dough, turn it out onto a lightly oiled work surface
Knead for 7 to 10 minutes until the dough is soft and no longer sticky
Put the dough back into the bowl and cover with cling film
Set aside at room temperature for at least an hour
For the filling
Heat the oil in a large pan
Stir fry the garlic, leek and spring onions for a few minutes
Put the mixture on a plate and set aside
Add the spinach leaves to the pan and stir until wilted
Simmer until all excess liquid from the spinach has evaporated (you can speed up this process by straining the excess liquid through a colander before placing the mixture back in the pan to dry it out further), stir frequently
Set aside to cool
Combine all ingredients: the garlic, leek and spring onion mixture, the spinach, crumbled feta cheese, toasted pine nuts and finely chopped herbs in a bowl
Season to taste
For the pastries
Preheat the oven to 220°C
Divide the dough into eight equal parts with a dough scraper
On a lightly floured surface, roll out each dough piece into a round about 15 cm in diameter, one at a time.
Place 1/8 of the spinach and feta filling onto the dough round.
Pick up 3 "corners" of the dough and bring together to form a dough triangle.
Shape the dough parcel by bringing together the sides of the triangle, sealing them carefully. Use a little water to make this process easier.
Place the dough parcels on a baking tray lined with baking paper.
Bake for 12 to 15 minutes until golden brown.
Cool on a wire rack or eat warm.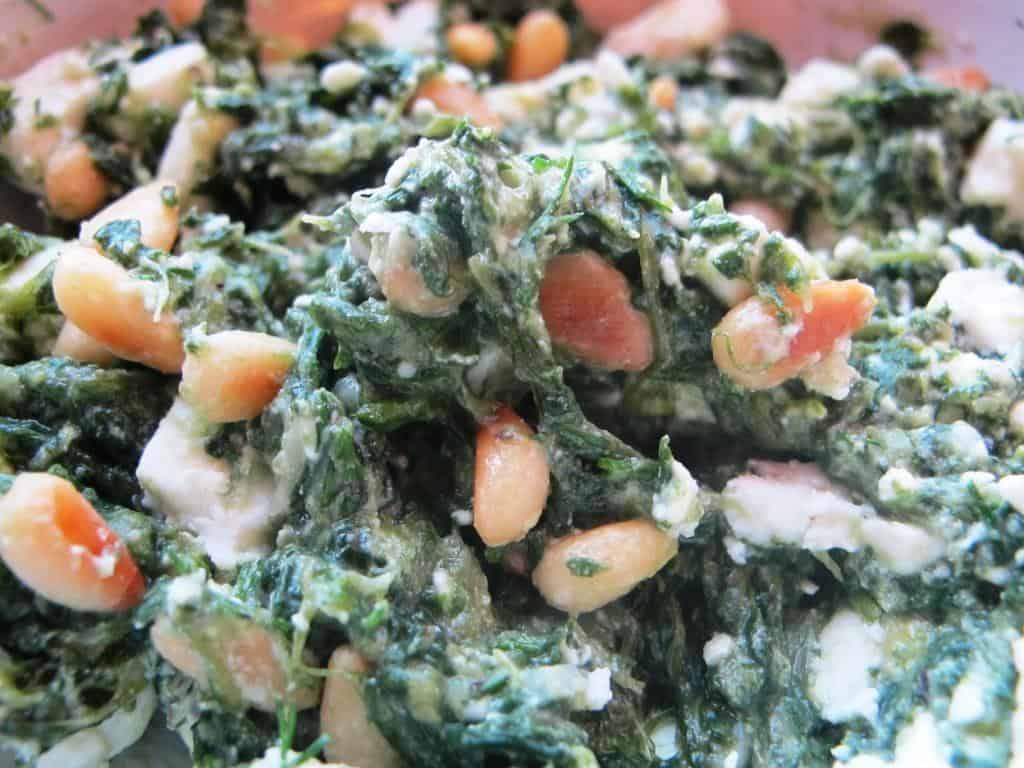 Here they are – great spinach pastry appetizers!