I usually use jumbo oats when making granola but they also make a loaf of bread nice and wholesome.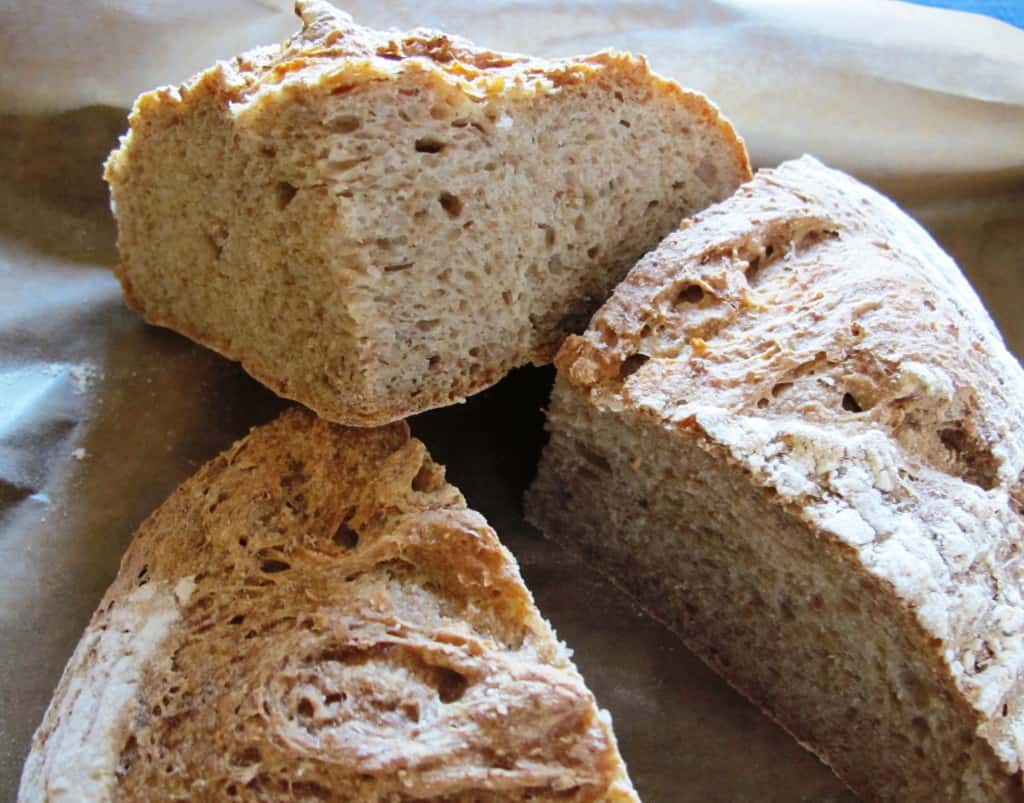 Rolled oats are oat groats (hulled whole grains) that have been rolled into flakes, steamed and lightly toasted.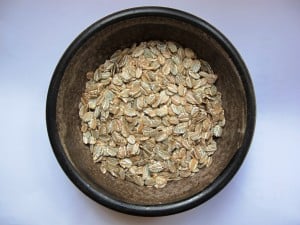 Note that the oats, although quite sizeable, will 'disappear' and completely blend into the finished loaf.
The day before baking
For the sourdough
160g wholewheat flour
200g spring water
3 tbsp wheat sourdough starter from the fridge
Mix the ingredients in a bowl and cover with cling film for 16 – 24 hours.
For the soaked rolled oats
80g rolled (jumbo) oats
220g boiling water
Toast the jumbo oats in a frying pan (no oil) for the nutty flavour to come out. Pour the boiling water over the oats and cover with cling film for 16 – 24 hours.
The day of baking
Sourdough (as above)
Soaked rolled oats (as above)
350g strong wheat flour
100g rye flour
180g water, lukewarm
4g dried yeast
14g salt
How to make it
Add all ingredients in a large bowl to form the dough, then knead for 10 minutes on a clean surface.
Leave the dough to rest for 30 minutes; cover the dough ball with the bowl you used to mix the ingredients.
After 30 minutes, fold the dough like an envelope. First squeeze out the air of the slightly risen dough and shape into a rectangular shape. Fold all four corners into the middle, squeeze together, then around to repeat the process another two times.
Leave to rest for 30 minutes.
Fold again.
Rest for 30 minutes.
Fold again.
Rest for 1 hour.
Fold the dough into a round baton shape.
Place into a very well floured proving basket and cover with a kitchen towel. If you don't have a proving basket, you can just flour your kitchen towel and wrap the dough up tightly.
Rest for 1 hour.
After 1/2 hour preheat the oven to 250°C and line a baking tray with baking paper.
Once the full hour is up (and the dough has doubled in size), carefully turn out the dough onto the baking tray.
Make a few incisions at the top for a good-looking crust and place the tray in the lower half of your oven.
Initially bake for 15 minutes at 250°C until the dough has browned well.
Then reduce the temperature to 180°C and bake for a further 35 minutes.
Make sure the bread is fully baked – it should sound hollow when you tap the base of the bread or in more scientific terms, the core temperature of the bread should have reached at least 93°C.
Leave to cool on a wire rack.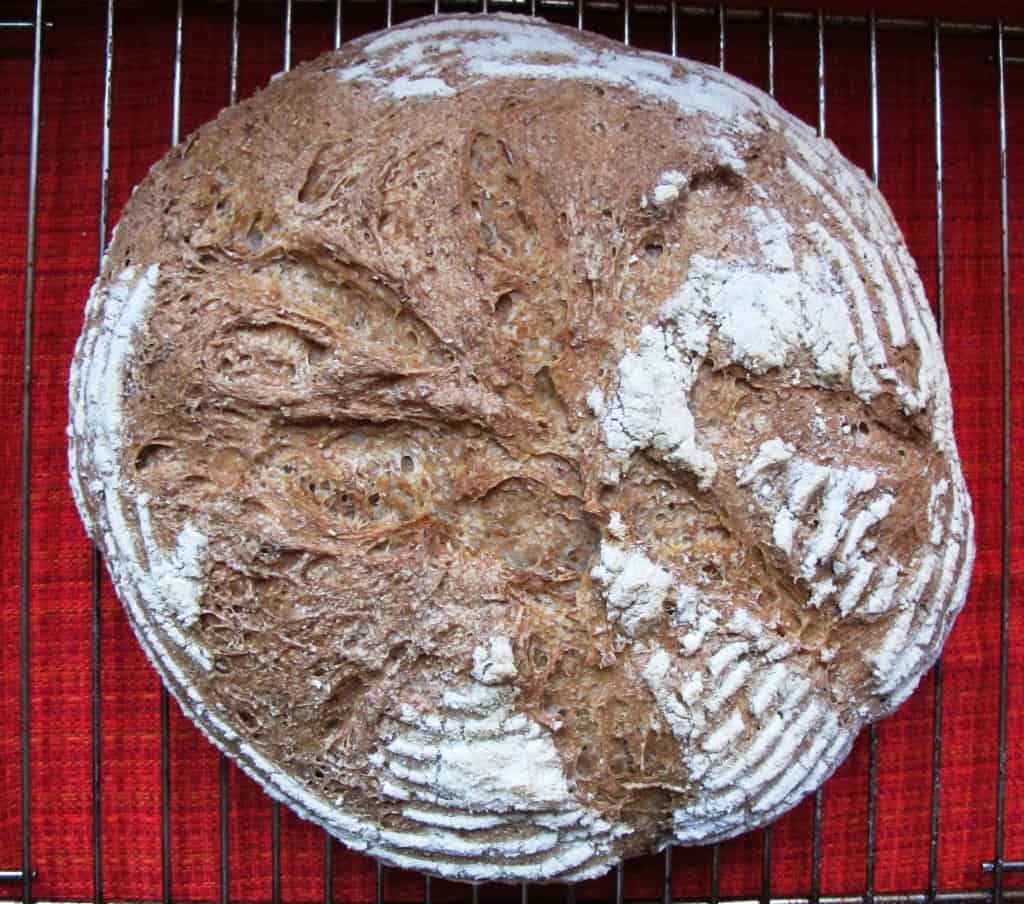 And here's my husband's review I asked him to write 🙂
"The bouncy texture and nutty aroma just scream out EAT ME! Love it with butter, a generous dollop of strawberry jam and a cup of tea to kick-start my mornings."