For this year's annual Christmas lunch get-together, I contributed the starter. With a main course of venison stew, I opted for a puy lentil, parsnip and walnut salad with walnut sourdough bread. It proved to be a winning combination, so I wanted to share both the walnut sourdough bread recipe and a link to the salad for a bit of festive lunch inspiration.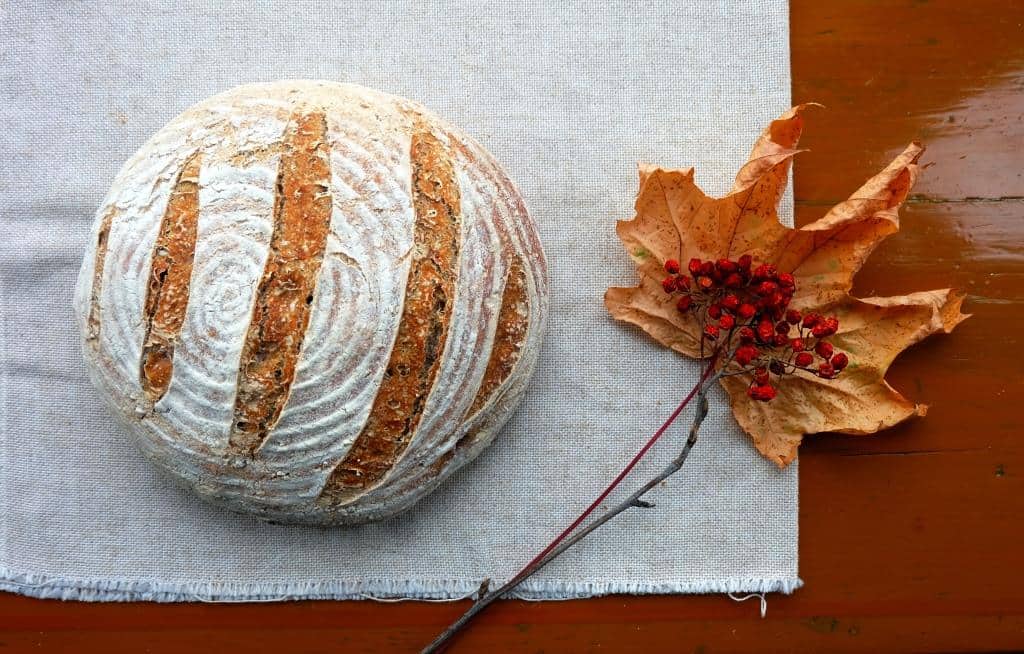 Out of all nuts, I love walnuts the most and this connection goes back a long way. Allow me to reminisce! Growing up in a small Austrian village, my grandparents had an old mighty walnut tree in their garden. With a trunk measuring a good two metres in circumference, the tree had been there for many decades.
In the summer, its strong branches and plentiful leaves provided shade to playful afternoons, the sunlight creating magical patterns. In the autumn, when the tree dropped its first fruits (still green and earthy), I would get excited about the nuts being ripe. As soon as they were ready for picking, I relished cracking them open and enjoying the delicate and moist walnuts. So fresh, I was able to simply rub off the skin.
Tasting walnuts as fresh as this – right from the tree and before they have been dried – is a truly unique taste experience!
Unfortunately, that tree was cut down many years ago and while some new walnut trees are growing nearby, none has been able to live up to this mighty old tree yet.
Walnut sourdough bread recipe
My walnut sourdough bread is a simple variation of my easy sourdough recipe. Walnuts are added after the initial rise.
Make sure you have a proving basket and La Cloche baking dome at the ready for an extra good-looking bake.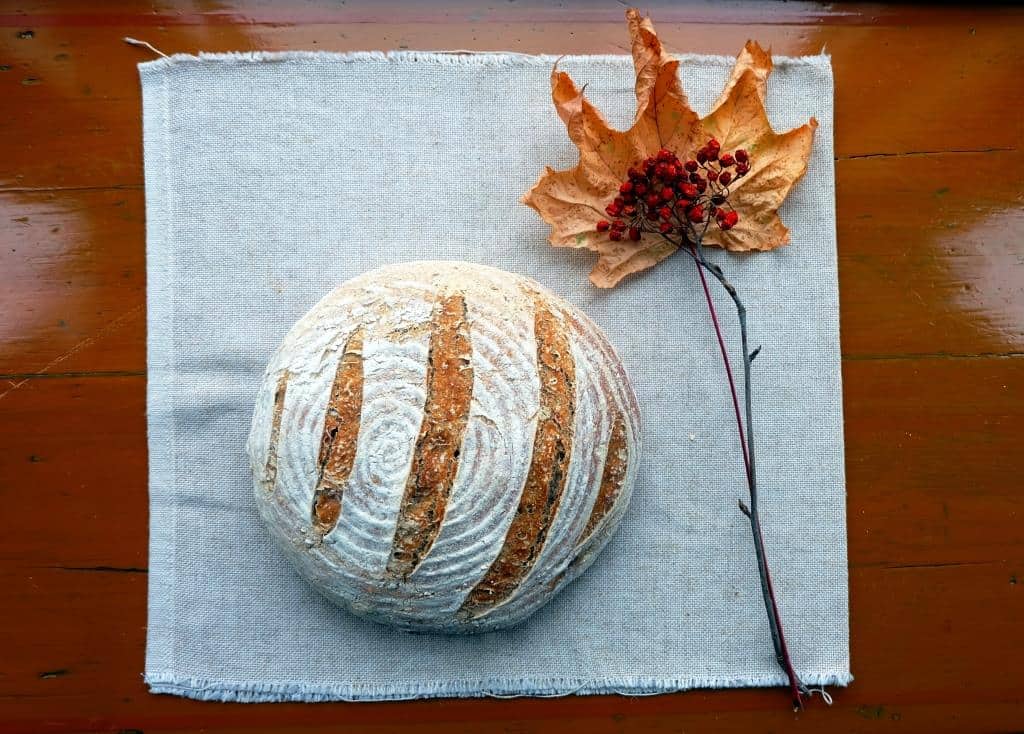 Sourdough
30g starter
50g wholemeal wheat flour
50g water
Main dough
100g of your new leaven
400g white bread flour
50g rye flour
11g salt
280g water
100g walnuts, toasted in the oven for about 8 minutes
How to make walnut sourdough bread
Follow the instructions of my easy sourdough recipe and just add the toasted walnuts during step 6. Work the nuts into the dough until evenly distributed.
Puy lentil, parsnip and walnut salad recipe
To be found over at Jamie Oliver's site… follow this link for the recipe.
Merry Christmas baking!