In the run up to this year's Christmas celebrations, I wanted to share some of my favourite festive Christmas bread recipes. The list below features some of my own recipes as well as breads posted by fellow food writers and bloggers.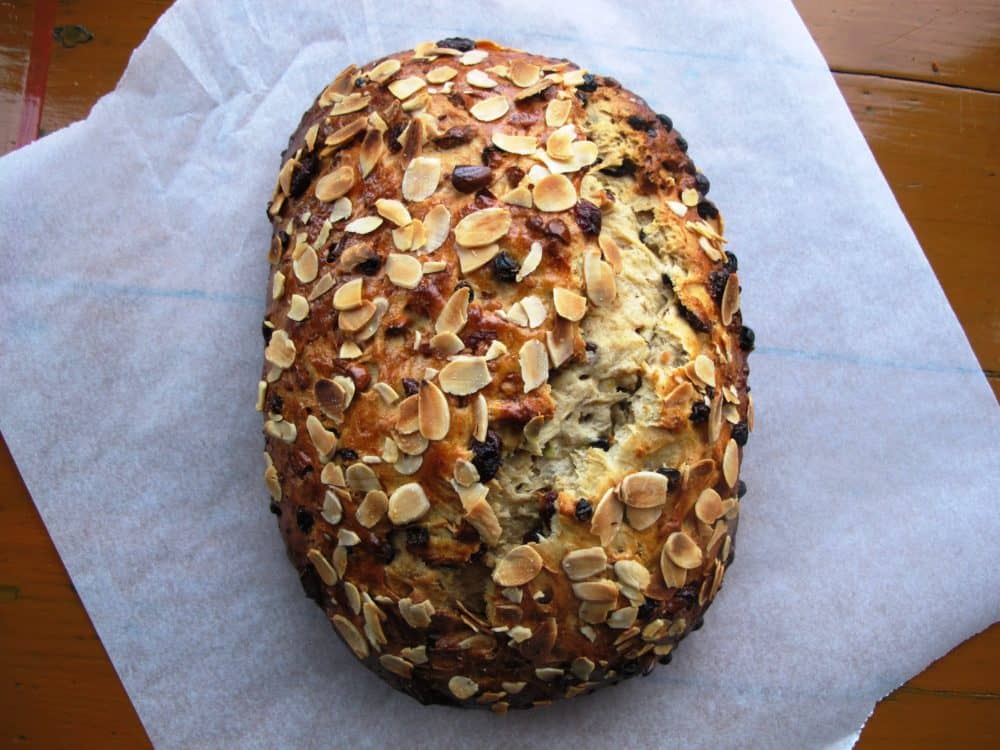 Bread can play an integral part at various festive meal occasions and I have therefore divided my write-up into three categories: sweet breads, centre pieces and dinner rolls.
I wanted to make sure that savoury breads feature in this list as much as sweet breads. Other collections of Christmas bread recipes tend to favour rich, sweet breads over other bread varieties. As a huge fan of savoury food, I tried to include other bread options to help you put together a balanced festive bread plan 😉
Sweet Christmas Bread Recipes
Sweet Christmas breads are of course still a core focus point for festive preparations. Starting with my favourite recipes for sweet Christmas breads, here are some options which are both tasty and fun to bake.
Festive Bread Centre Pieces
Next, think about your festive table setting. Whether you're planning Christmas dinner or a special afternoon tea, bring it all together with a stunning bread centrepiece. Try one of the following options.
Christmas Dinner Rolls
Celebrating Christmas in Austria, my mum serves parsley-crusted rainbow trout with potatoes, butterhead lettuce and Austrian bread rolls for dinner on Christmas Eve. If you're also looking to enhance your Christmas meal with some delicious homemade dinner rolls, here are some good recipe options.
Sourdough rolls – Delicious and equally suitable for breakfast and dinner
Austrian Handsemmeln (in German) – Semmeln are the most popular Austrian bread rolls and this recipe shows you how to craft Semmeln by hand. A recipe for beautifully simple artisanal rolls.
Austrian Salzstangerl – Not strictly speaking rolls, but small Austrian breads decorated with salt and caraway seeds.
How did bread enhance your Christmas celebrations? Share your festive bread notes and pics in the comments below!