Buckwheat galettes are a weekend breakfast staple in our house and the wonderfully distinctive taste of buckwheat flour makes for interesting bread baking too. There is quite a variety of robust tasting breads and bakes you can achieve with buckwheat. Here is my selection of the best buckwheat bread recipes.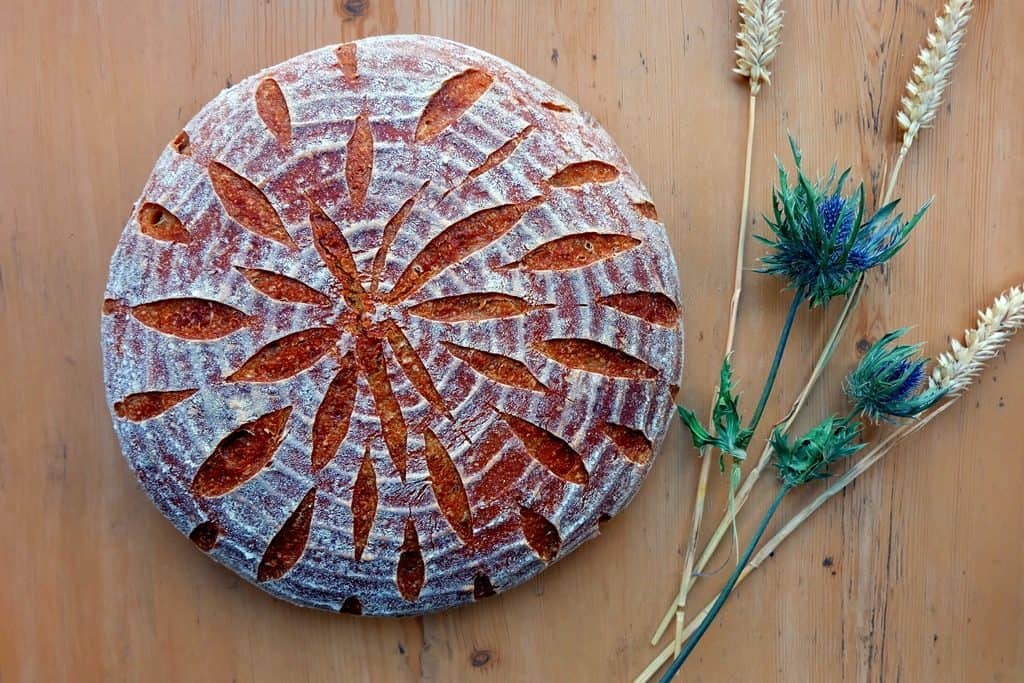 10 things to know about buckwheat
Buckwheat isn't wheat. It's the seed of an annual cold-climate loving plant belonging to the rhubarb family. The seeds are pointed and triangular in shape.
Buckwheat flour comes from the milled de-husked seeds of the buckwheat plant (fagopyrum esculentum). The fine-textured, grey-ish flour usually comes as wholemeal with the full de-husked seed being crushed.
Buckwheat has a strong, distinctive, nutty flavour.
Buckwheat flour is gluten-free and is used in gluten-free baking to add flavour and nutritional value.
It's popular in Eastern Europe (blinis and kasha) and Japan (soba noodles).
The biggest producers of buckwheat are Russia, China and Kazakhstan.
Buckwheat contains higher levels of zinc (helps to bolster the immune system), copper, and manganese than other cereal grains.
It is also a useful source of rutin which is thought to help control blood pressure and to possess anti-inflammatory and anti-carcinogenic properties.
The Distillerie des Menhirs makes a pure buckwheat whisky, described here as 'smooth, strange and unique'. Would love to try it!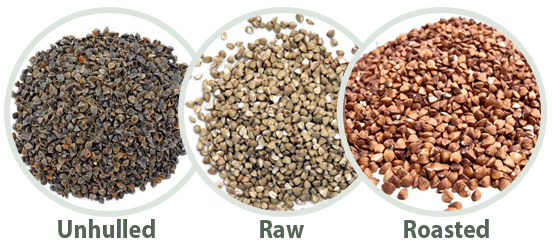 10 best buckwheat bread recipes
No matter what rocks your taste buds, buckwheat has an answer. A world of possibilities opens up when you start looking at baking with buckwheat flour and I've collated a list of some of the very best recipes.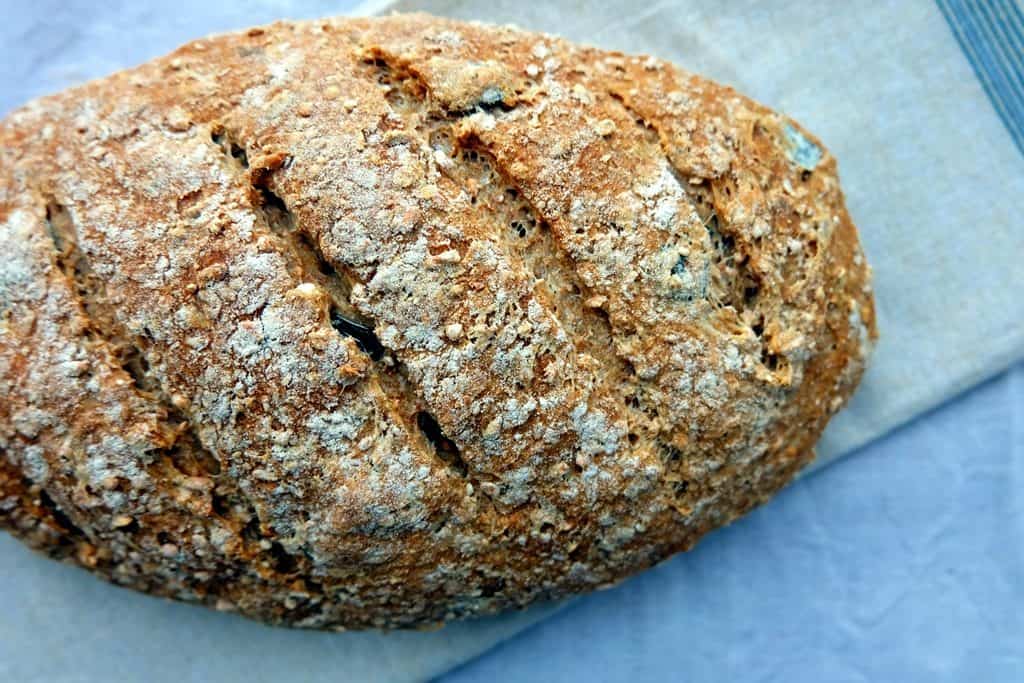 Here are my top 10 buckwheat flour and pancake recipes, followed by my own recipe for a sourdough bread with buckwheat flour (see below the list).
Buckwheat galettes (galettes de sarrasin)
A buckwheat flour pancake recipe from the North of France, using 100% buckwheat flour and filled with ham, cheese, spinach and eggs.
Sprouted buckwheat bread recipe (raw) (The Raw Chef)
An inspiring raw food recipe worth trying; ingredients include sprouted buckwheat, sun-dried tomatoes, courgette, apple, avocado and flax meal.
Buckwheat soda bread recipe (Dan Lepard for The Guardian)
If gluten-free soda bread is your thing, here's a good recipe to try; based on buckwheat flour and potato flour.
Gluten-free bread & linseed bread
This yeast-based recipe combines buckwheat flour, cornflour, linseed and psyllium husk powder with water, yoghurt and olive oil to form a wholesome loaf of gluten-free bread.
Buckwheat pita bread recipe (Souvlaki For The Soul)
Don't expect them to puff, but these buckwheat flatbreads taste superb with souvlaki and tzatziki.
Buckwheat pancakes
A weekend brunch special; ingredients include buckwheat flour and buckwheat groats; serve with smoked salmon, cream cheese and green leaves
Griddled buckwheat muffins from Dan Lepard's The Handmade Loaf
Another breakfast special; for some reason buckwheat works particularly well when served early in the morning!
Buckwheat Florentines by My New Roots
An innovative take on the traditional almond-based Florentine biscuit, this recipe includes raw buckwheat groats and a vanilla cashew coating. I love the versatility of buckwheat!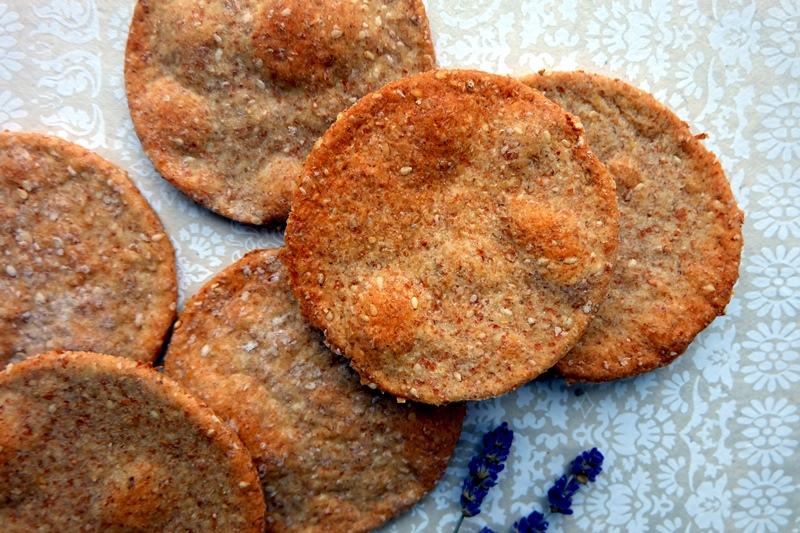 Buckwheat bread recipe
This is my tried and tested buckwheat bread recipe, using sourdough to leaven the dough. The buckwheat flavours are subtle and well balanced.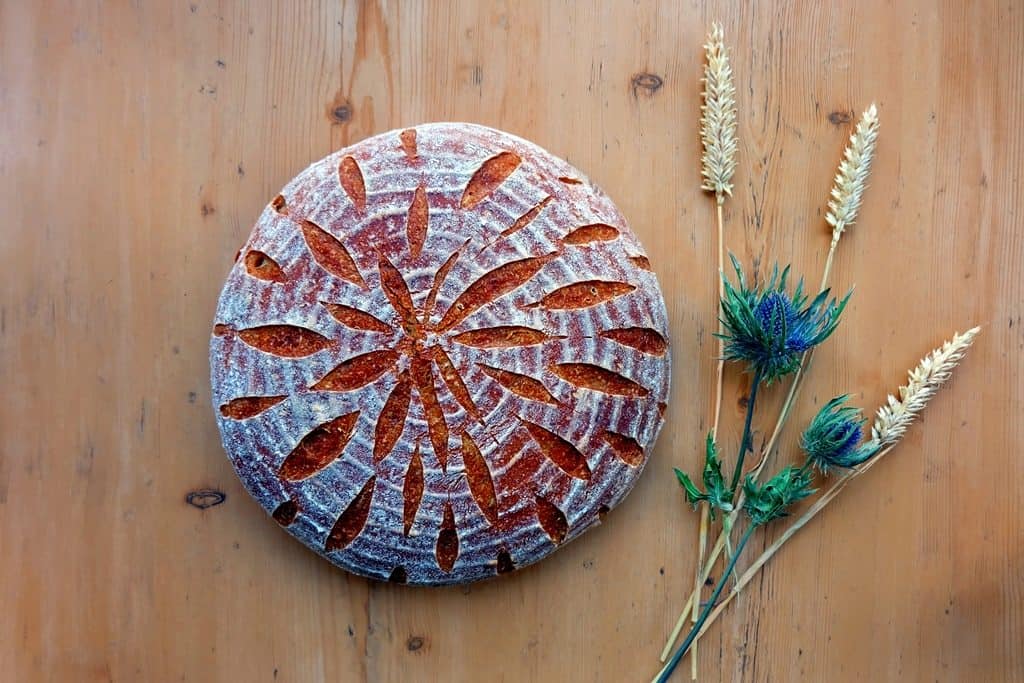 Buckwheat Bread Recipe (Sourdough)
This is a delicious and wholesome bread, with the flavours of buckwheat subtly infusing the sourdough loaf. This buckwheat bread recipe is the perfect bread for both savoury and sweet toppings, ideal for breakfasting and snacking.
Ingredients
For the sourdough
75

g

wheat sourdough starter

60

g

buckwheat flour

60

g

water
For the main dough
450

g

strong white wheat bread flour

60

g

buckwheat flour

285

g

water

10

g

salt
Instructions
Prepare the sourdough 12 - 14 hours before you make the main dough. Combine the sourdough starter, buckwheat flour and water in a medium, cover and leave to rest at room temperature.

When you are ready to make the main dough, combine 120g of the sourdough mixture (the rest should go back into the fridge for your next bake), the wheat flour, the additional buckwheat flour, the water and salt and form a dough.

Knead for a good 10 minutes until you have a smooth and elastic dough. Use your

dough scraper

to help with this process.

Place into a bowl and cover. Leave to rest for an hour or two until visibly risen.

Prepare a proofing basket by lightly dusting it with flour.

Punch down the dough and shape into a round loaf. Bathe the dough in flour (I use rice flour) and place seam-side up into the proofing basket.

Cover the

proofing basket

with a polythene bag to keep the moisture in and prove for several hours at room temperature until risen.

Preheat the oven to 220°C and if you are using a

baking dome

, heat this up from cold in the oven at the same time.

Turn out the loaf from the proofing basket onto the baking dome plate (or baking tray lined with baking paper), score it with your

scoring knife

and cover with the baking dome cover if using.

Place in the oven and bake at 220°C for 15 minutes and at 190°C for a further 40 minutes. Take the lid off the baking dome for the last 10 minutes if using.

Cool on a wire rack.