Easter is a great time for baking – Spring is in the air, early gardening efforts are starting to bear fruit and there are lots of lovely seasonal baking ideas to play with. Hot cross buns are the traditional Easter treat in the UK. However, I'm not a huge fan of their fruit-heavy doughs and usually like to bake Easter breads containing nuts. Here is one of my favourite recipes for Easter, a traditional Austrian Easter bread wreath. The bread is enriched with milk and butter, spiced with vanilla, cardamom and lemon zest and glazed with honey and rum.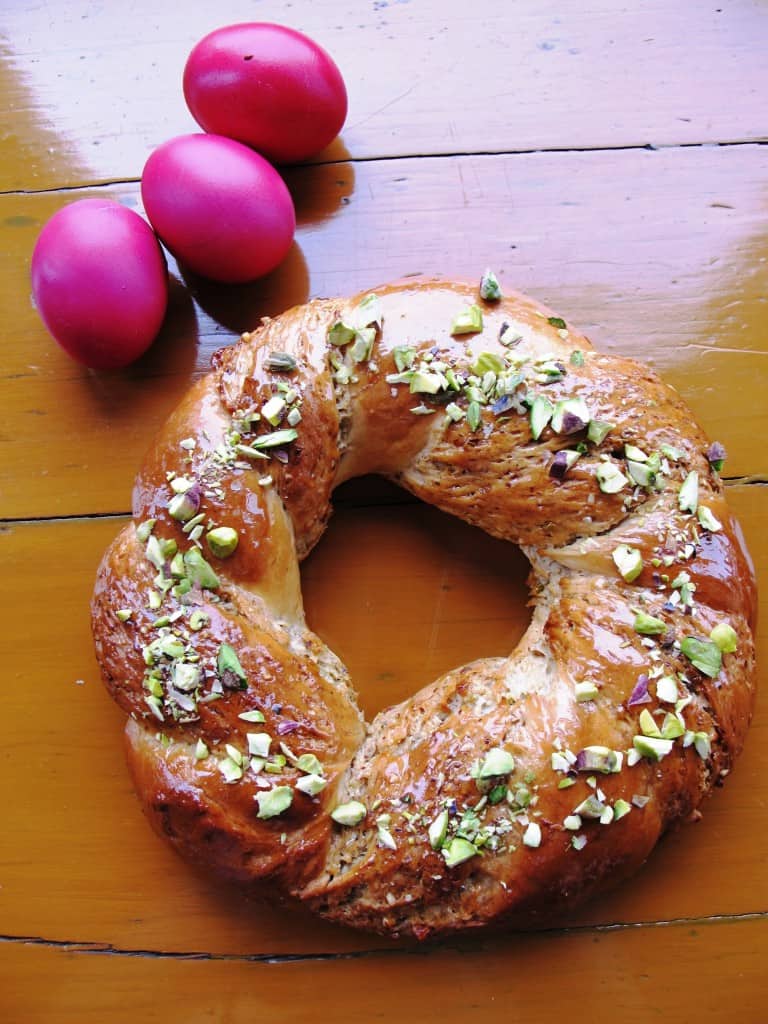 Austrian Easter Bread Wreath Recipe
Ingredients (makes 1 small wreath)
For the dough
250g plain flour
130g milk, lukewarm
4g dried yeast
40g butter, melted
40g caster sugar
1 egg yolk
1 pinch of salt
1 tsp vanilla sugar
2 cardamom pods, seeds taken out and crushed with pestle and mortar
Zest of ½ lemon
1 tbsp pistachios, ground or finely chopped
2 tbsp hazelnuts, ground or finely chopped
1 tbsp brown sugar
For the topping
1 tbsp honey
1 tbsp rum
1 tbsp pistachios, roughly chopped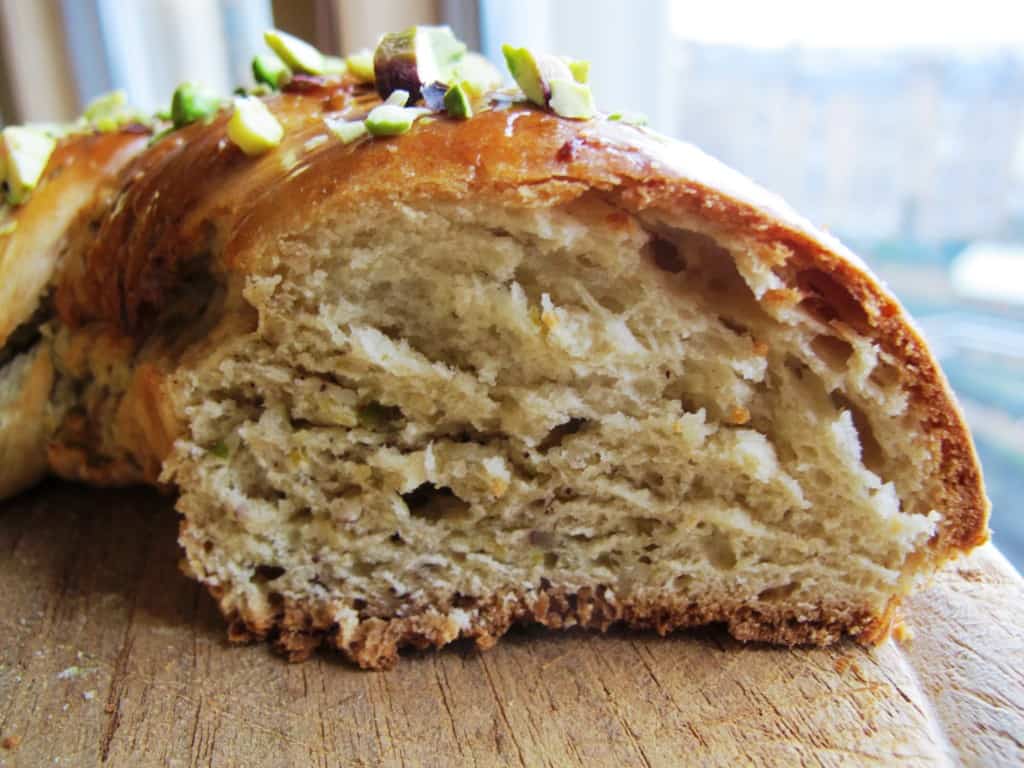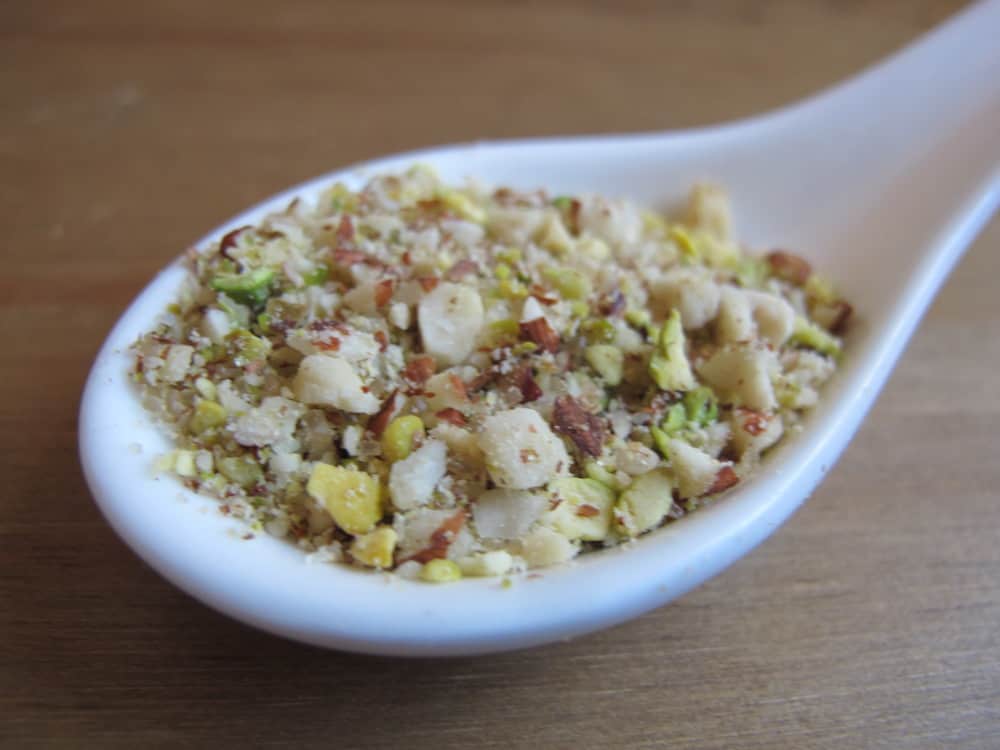 How to bake it
In a medium bowl, combine the melted butter, caster sugar, egg yolk, salt, vanilla sugar, crushed cardamom seeds and lemon zest and mix until it reaches an even consistency
Add the flour, yeast and milk to the butter-sugar mixture and form a smooth dough; knead for approximately 10 minutes
Cover the dough with the bowl and leave to rest in a warm place for 1 hour
Combine the ground or finely chopped nuts with the brown sugar
Divide the dough into two equal parts
Knead the nuts-and-sugar mix into one of the dough parts
Lightly flour your work surface if the dough is prone to stick
Use your hands and form each dough part into a long sausage form, 40 cm in length
Form a rope with the two dough rolls by winding the rolls around each other
Then bring the ends together to form a wreath, sealing the ends together to avoid them coming apart during the baking process
Place the wreath on a baking tray lined with baking paper and cover with a clean kitchen towel for 30 minutes to 1 hour to prove
Preheat the oven to 180°C
Bake for 30 minutes
Warm up the honey in a small pot and add the rum
Brush the baked wreath with the mixture and sprinkle the roughly chopped pistachios on top
Great with a cup of tea or coffee, served for breakfast or afternoon tea!