Kleingebäck or Kleinbrote are the German words and classifications for small breads weighing 250g or less. In Austria, Switzerland and Germany there is a huge variety of Kleingebäck – every region and, in fact, every bakery will have their own selection.
Kleinbrote are usually eaten for breakfast or as part of the Jause (Austrian German – a snack or small meal usually eaten mid-morning or in the early evening) and works equally well with sweet or savoury toppings. Salzstangerl are my personal favourite Kleingebäck.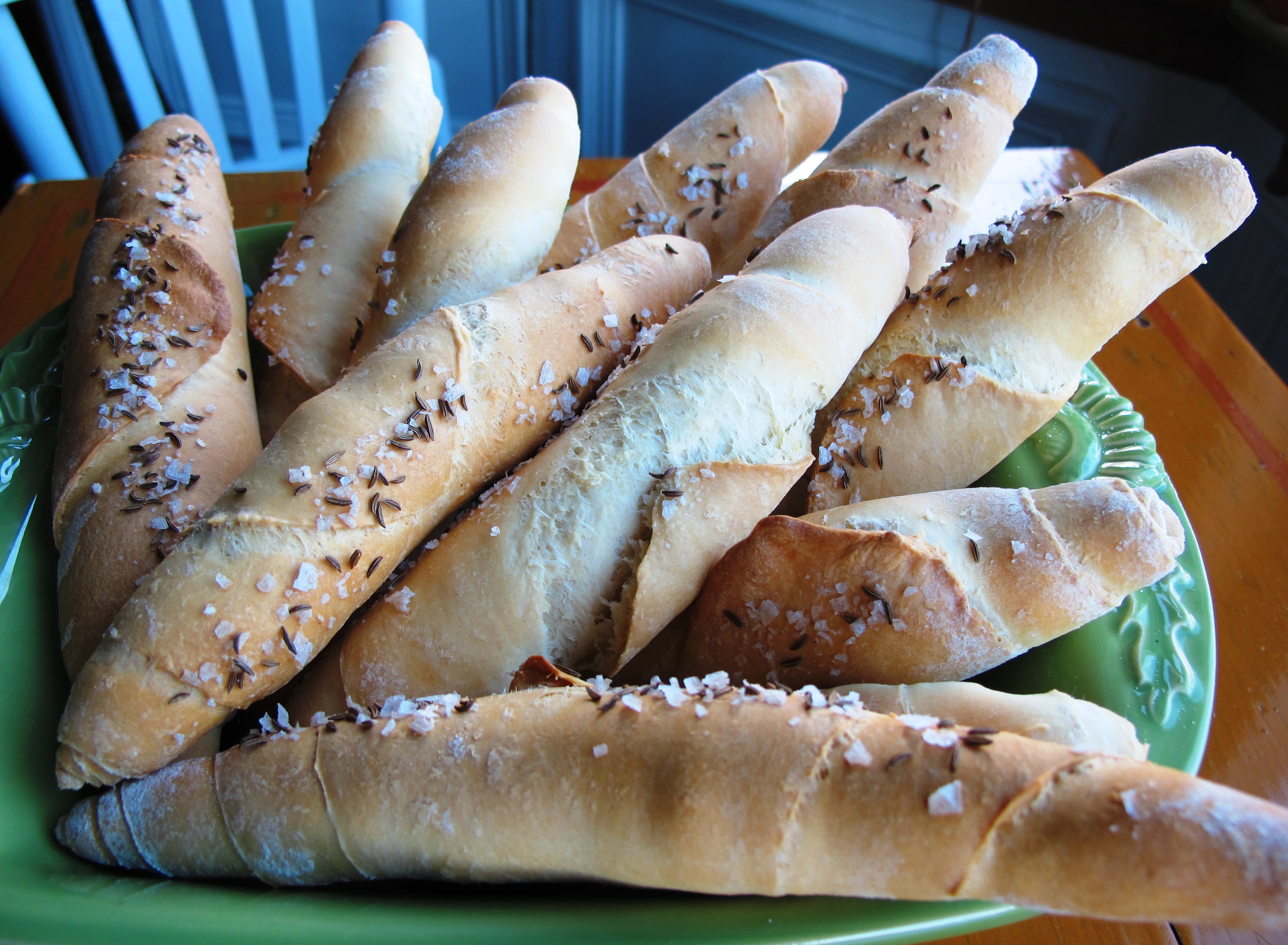 Making Salzstangerl at home is easier than you might think. Go and give it a try!
Salzstangerl Recipe
Ingredients – 12 Salzstangerl
500g plain white flour / bread flour
1 teaspoon of salt
½ teaspoon of sugar
1 tablespoon of dried, instant yeast
250ml lukewarm milk
50g melted butter
(Note: If you would like a lighter end product replace the milk and butter with lukewarm water)
Coarse sea salt
Caraway seeds
 How to make Salzstangerl
Add 100ml of the lukewarm milk, sugar, yeast and 2 tablespoons of flour into a large bowl and mix together. Don't add the salt or butter at this stage!
Leave to rest in a warm place until the volume has doubled.
Add the remaining ingredients to make the dough and leave to rest again.
Preheat the oven to 200°C.
Divide the dough into 12 equal parts.
Use your palms to form a ball for each of the parts.
Lightly dust a work surface with flour.
Roll out each dough ball into a very flat oval shape.
Hold onto the bottom part of the oval shape with your left hand while rolling the dough from the top part towards the bottom part. The more you squeeze the dough with your right hand while rolling, the longer the Salzstangerl will be.
Put all the pieces onto baking paper onto a baking tray.
Cover with a clean kitchen towel and leave to rest (and grow) in a warm place for 15 mins.
Spray with water and sprinkle with sea salt and caraway seeds.
Bake on the middle shelve of the oven for approximately 15-20 mins.
Cool on a wire rack.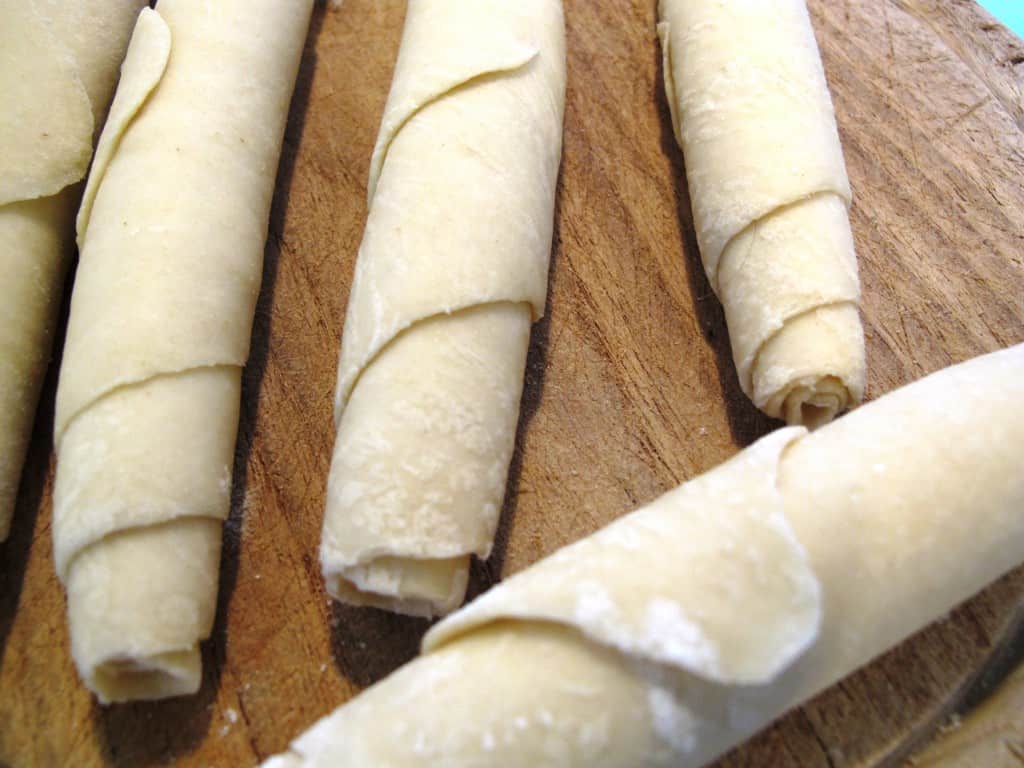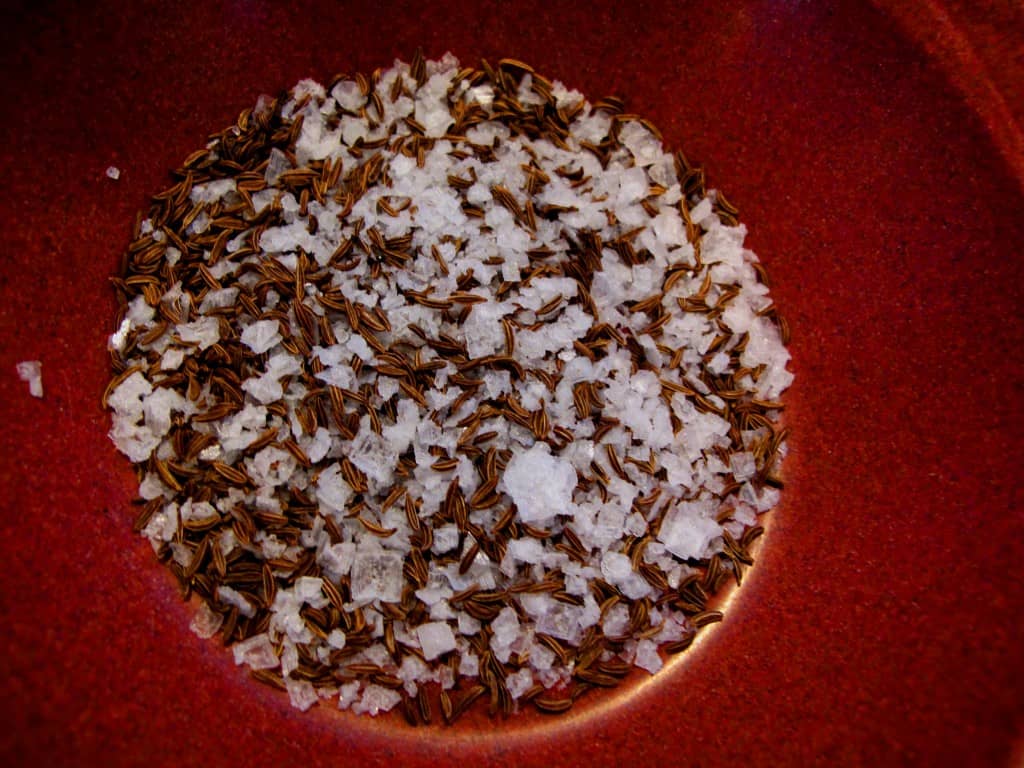 If you want to freeze the Stangerl, parbake them for 10 mins, fully cool them, then freeze. You can then take them out of the freezer whenever you feel like Salzstangerl, put a little water on top and finish baking them in a non-preheated oven.
You can also freeze fully baked Salzstangerl for up to a month.