Returning from a work trip mid-week, I discovered that pretty much all of our bread stash (fresh and frozen) had been eaten. Noooo! I had to act quickly and this white spelt flour bread recipe was just perfect. If you need a bread-fix quickly, use this simple recipe for a basic white sandwich loaf to help you get by.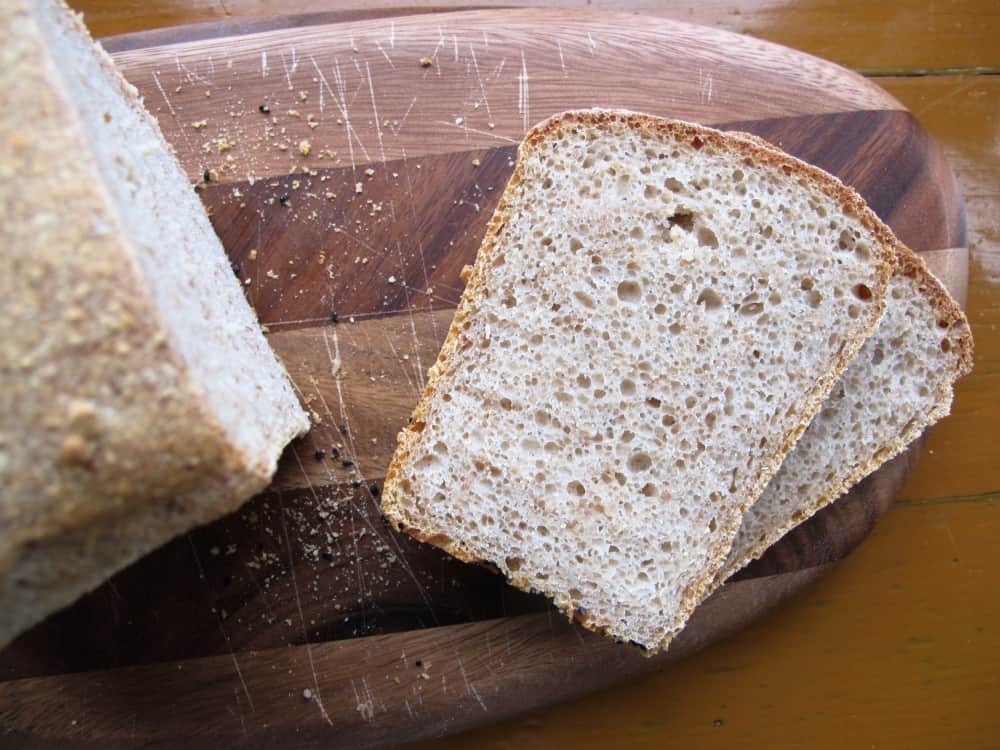 White spelt flour bread recipe (using yeast)
This recipe uses white spelt flour which I prefer using over plain wheat flour, but it will work with any plain white flour you have at home.
What you'll need to make the white spelt flour loaf –
500g white spelt flour
280ml lukewarm water
7g salt
7g sachet of dried yeast
How to make the white spelt loaf –
Add all ingredients above into a medium bowl and combine well.
Knead the dough thoroughly and patiently for about 10 minutes (this is the fun part!). The result should be a silky, smooth, elastic dough.
Put the dough back into the bowl and cover with a lid for about an hour or longer until well risen.
Once risen, take the dough out of the bowl and reduce its size again by 'knocking it back' (kneading it firmly but briefly to knock the air out).
Shape into a boule and leave on the worktop for 10 minutes to relax the gluten.
Place the dough into a baking tin and cover with a polythene bag to prevent it from drying out.
Let the dough prove at room temperature until it's doubled in size. This may take an hour in a warm room but longer in a colder room.
Preheat the oven to 220°C about half an hour before baking.
Bake the loaf for 45 minutes.
Cool on a wire rack or wrap in a clean dishtowel if you like a softer crust.
The result –
A great looking white spelt bread loaf – beautiful with butter and strawberry or raspberry jam in the morning. Great also for soaking up the juices from this amazing autumnal casserole dish.
White spelt flour bread recipe (using sourdough)
If you have more time, I would recommend baking the loaf with sourdough instead of yeast. Replace some of the white flour with wholemeal flour, infuse the dough with nigella seeds and you'll have an entirely new loaf.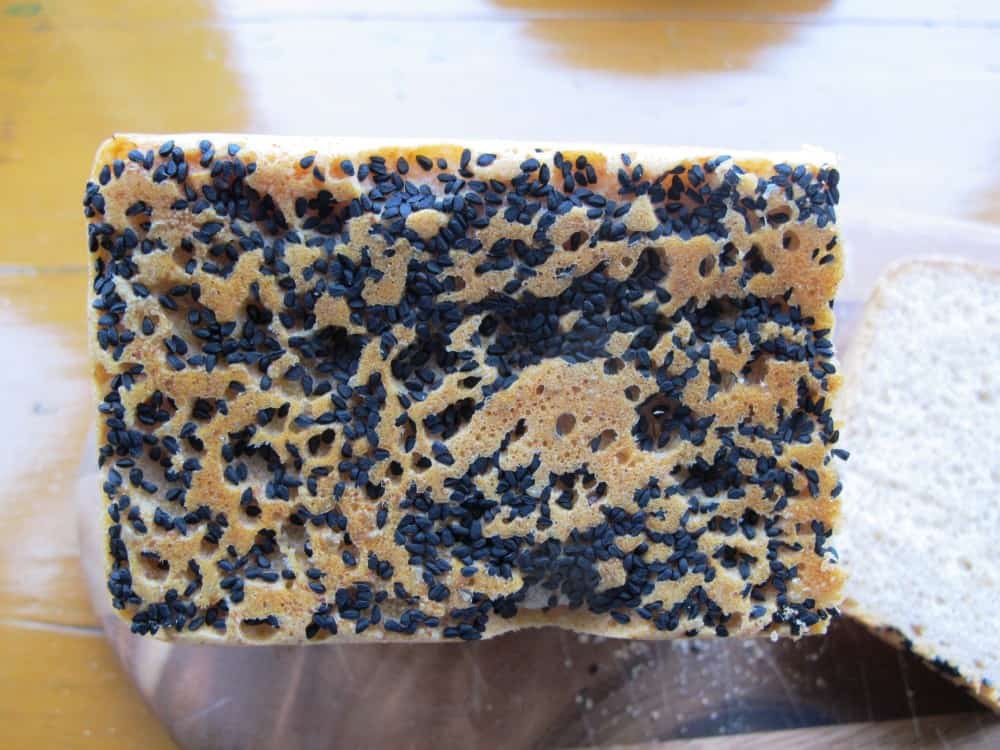 Here's how to make it.
Ingredients for a spelt sourdough loaf –
50g sourdough starter
250g white spelt flour
250g wholemeal spelt flour
280ml lukewarm water
7g salt
1 tbsp nigella seeds
How to make spelt sourdough bread –
Day 1
Combine the sourdough starter with 100g white spelt flour, 100g wholemeal spelt flour and 200g water. Mix well and cover with a lid. Keep at room temperature for 16 to 24 hours.
Day 2
Take 50g of sourdough out of the bowl to put back into the fridge for future sourdough baking before adding the remaining 150g white spelt flour, 150g wholemeal spelt flour, 80g water and 7g salt into the bowl. Follow steps 2 to 10 below but beware that sourdough may take longer to rise. Just before step 6, sprinkle the nigella seeds into the baking tin before placing the dough on top.