If you are looking for thoughtful DIY Christmas gift ideas, baking homemade Christmas bread gifts could be a winning option.
Giving bread as a gift has a long tradition, specifically for housewarmings, and giving bread as a Christmas present is an equally good idea.
Christmas bread gifts are perfect for festive dinner parties and can be the ultimate a little something for neighbours and foodie friends. Merry baking!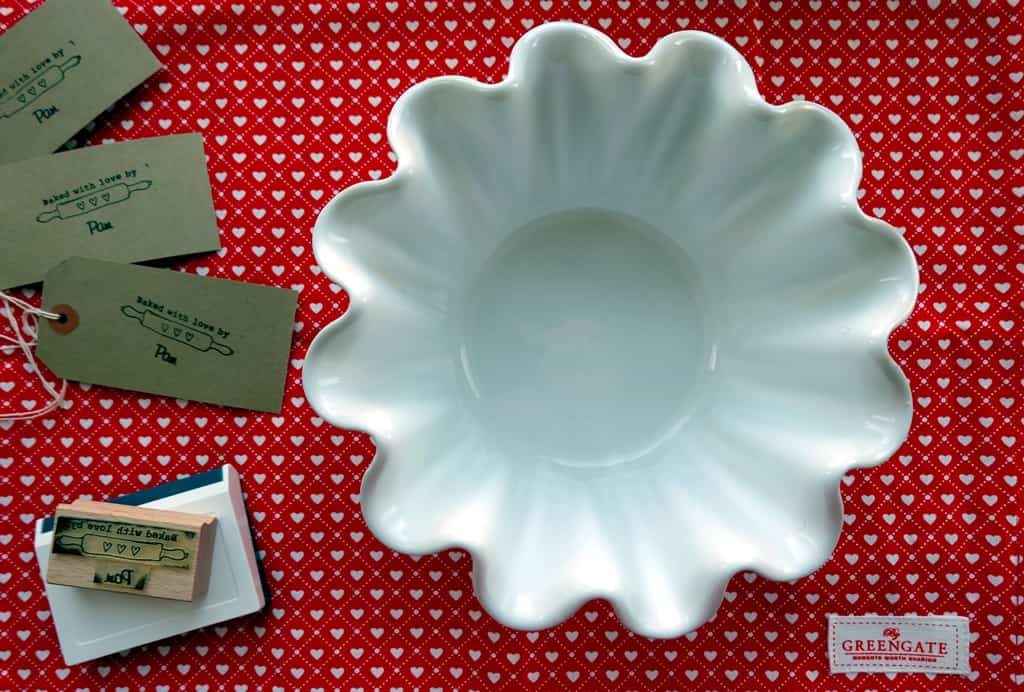 How to guide: Christmas bread gifts
If you are considering to prepare a loaf of bread as a Christmas gift, think about these three elements:
Give a decorative, celebratory and tasty loaf of bread
Wrap it nicely as a gift
Add something of longevity, for example a pretty loaf tin, as the bread gift itself will of course be devoured quickly 🙂
The festive loaf
A lot of Christmas breads are decorative and tasty by default, so there are plenty of recipes to choose from. For example this German Stollen recipe and this easy Christmas wreath recipe.
For this year's Christmas gift breads I'm opting for a simple brioche recipe. Its inherent richness, the beautiful bake and glossy dome make for a luxurious Christmas bread loaf gift option.
The gift wrapping
How to wrap bread as a gift? If you wrap your homemade bread gifts, you ensure your breads are recognised as the gifts they are. Wrapping bread as a gift can be as basic or elaborate as you like, but I tend to opt for something practical.
Wrap in a colourful cotton kitchen towel which allows the bread to breathe and adds vibrancy to the presentation. As a serial bread gifter, I have also invested in a personalised stamp and label set. Use baker's twine to hold it all together.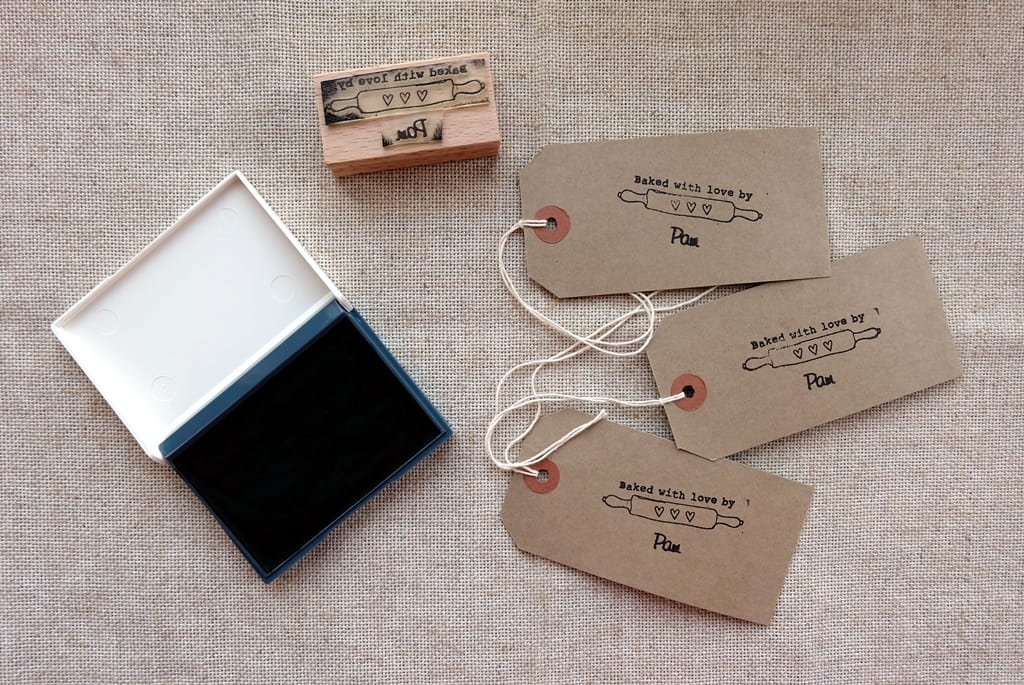 The baking dish
To provide a gift beyond the homemade bread, I like to add something practical into my homemade bread gifts. Place the bread into the decorative baking tin it was baked in. Baking tins and dishes fit well into any kitchen and there are plenty of options to choose from, for any budget.
In the case of the brioche gift, it's a nice idea to give the brioche dish away as part of the gift, for future bakes. It acts as the perfect bread loaf gift box.