Adding seeds to homemade breads is a great way of enhancing the taste, texture and nutritional value of an otherwise plainer loaf. Here is a recipe for a multi-seed bread using different seeds (sunflower and pumpkin seeds as well as seeded flour) and a handful of chopped walnuts. Dry-roasting the seeds and nuts first makes the loaf even more wholesome and delicious.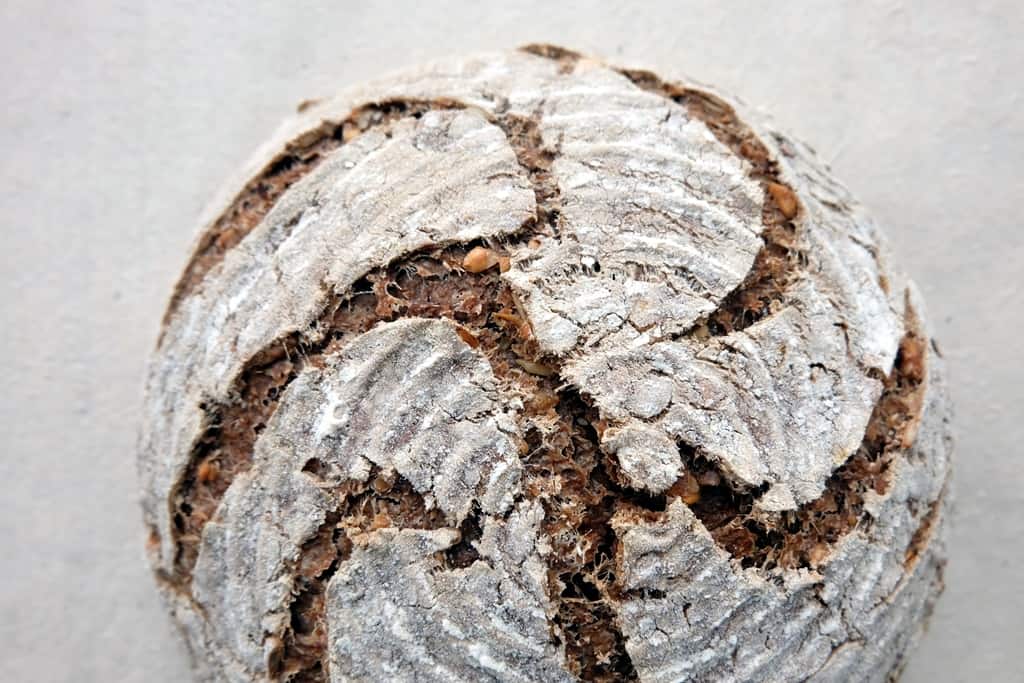 The flour I chose for this bread is Shipton Mill's Three Malts and Sunflower Brown Flour, which contains malted wheat, rye and barley flour, blended with multiple ground seeds (sunflower, sesame, linseed and pumpkin seeds).
Bake the bread in a (La Cloche) baking dome to achieve a perfectly crunchy crust. Putting the lid on for most of the baking process, the closed dome traps moisture and creates stream for a crispy crust.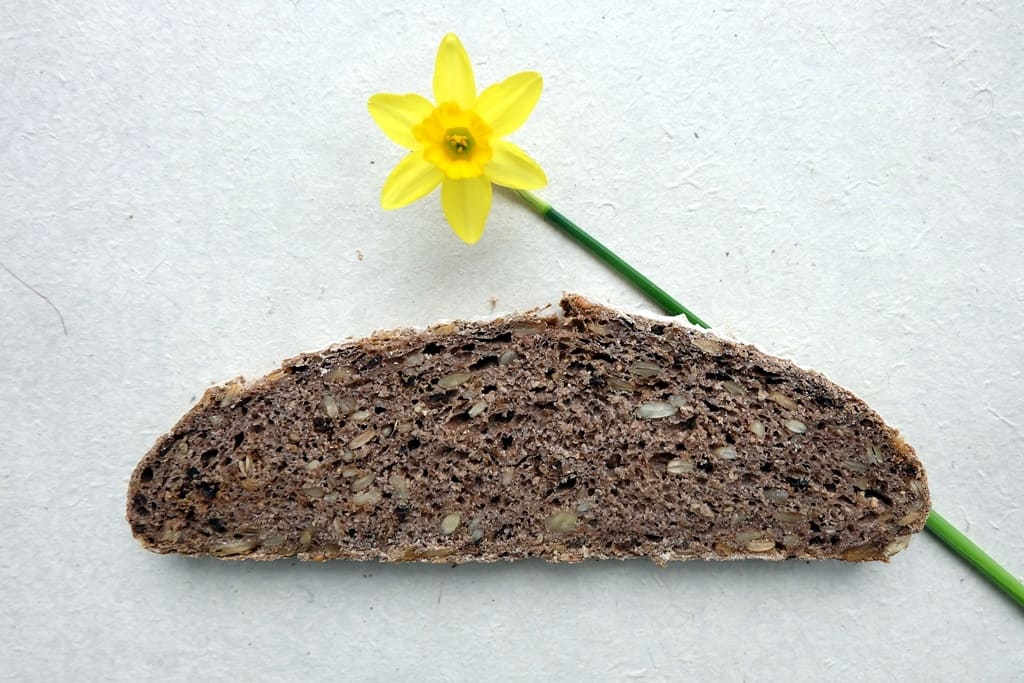 Multi-Seed Brown Bread Recipe
This beautiful loaf is based on a unique flour blend by Shipton Mill which also includes a multi-seed mix. If you don't have this to hand, you can make your own multi-grain and seed flour. Add together finely ground wholewheat, rye and a smaller portion of barley or oat flour and add in some finely ground seeds (you can do this with a grain mill or coffee grinder).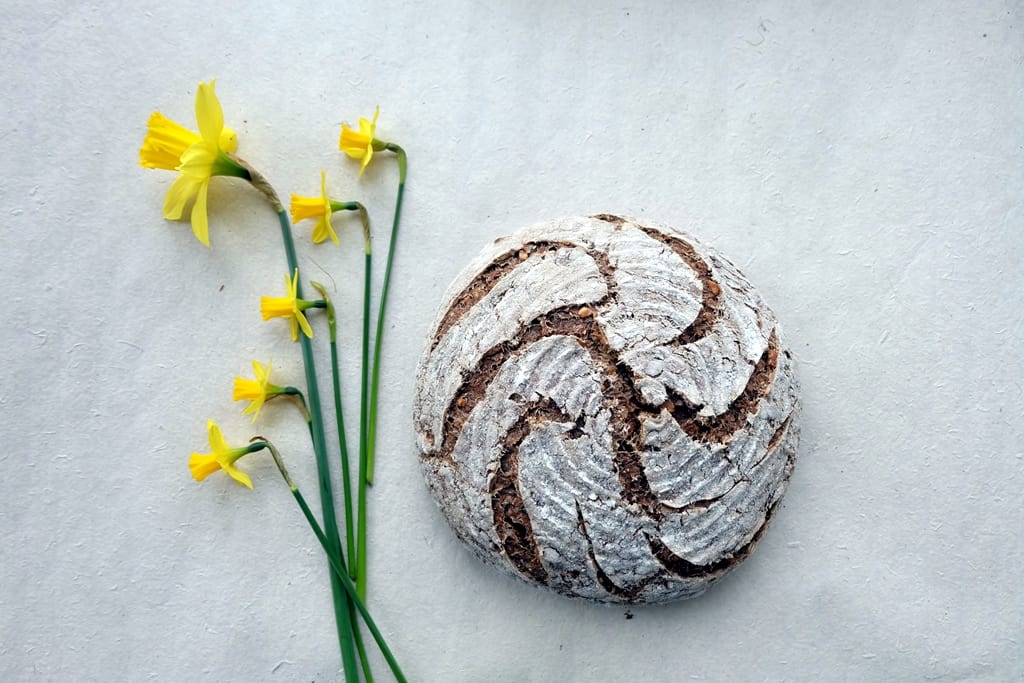 Feel free to experiment with different seeds to bake your perfect multi-seed loaf.
Ingredients
For the sourdough starter refreshment
50g sourdough starter

100g wholewheat flour

65g bread flour

165g water
For the toasted seed and nut mix
50g sunflower seeds

50g pumpkin seeds

50 walnuts

260g boiling water
For the main dough
465g Shipton Mill's 3 Malt & Sunflower flour

11g salt
How to make multi-seed bread
On the day before baking, refresh your sourdough starter, by combining the sourdough starter, wholewheat flour, white flour and water in a medium mixing bowl. Cover and leave to rest at room temperature for 12-14 hours.

On the day of baking, start by dry-roasting the sunflower seeds, pumpkin seeds and chopped walnuts in a non-stick pan until they are nicely toasted and their nutty flavours are released. Add the water to soak the seeds and leave to stand for 30 minutes.

After the 30-minute wait, you are ready to make the main dough.

Combine 330g of the sourdough starter (the rest goes back into the fridge for your next bake), the seed and nut soaker as well as the remaining main dough ingredients in a large bowl and knead for 10 mins.

Place the dough back in the bowl and cover the bowl with a lid.

Leave to rest for an hour at room temperature.

Prepare a proofing basket by lightly dusting it with flour.

Once the dough has rested, give it a

nother quick knead, shape it into a round loaf, cover it with flour and place it seam-side up into the proofing basket.

Cover the proofing basket with a polythene bag to prevent the loaf from drying out and prove the loaf for several hours at room temperature until fully proofed.

Preheat the oven to 220°C at least 20 mins before baking and preheat the La Cloche dome (including lid) at the same time.

Carefully turn out the loaf from the proofing basket to the preheated baking dome plate.

Score the dough by making a few incisions.

Place the lid on the dome and put in the oven.

Bake for 15 mins, then lower the heat to 190

°C.

Bake for another 30 mins, then take off the lid for another 15 mins.

Cool the multi-seed bread on a wire rack.