This whole milk bread recipe makes one of the most comforting loaves of bread I've ever tasted. It's gorgeously soft and pillowy and deliciously wholesome. The proofing and baking process is a real spectacle as the dough boldly spills over the top of the tin and then rises to exuberant heights in the oven.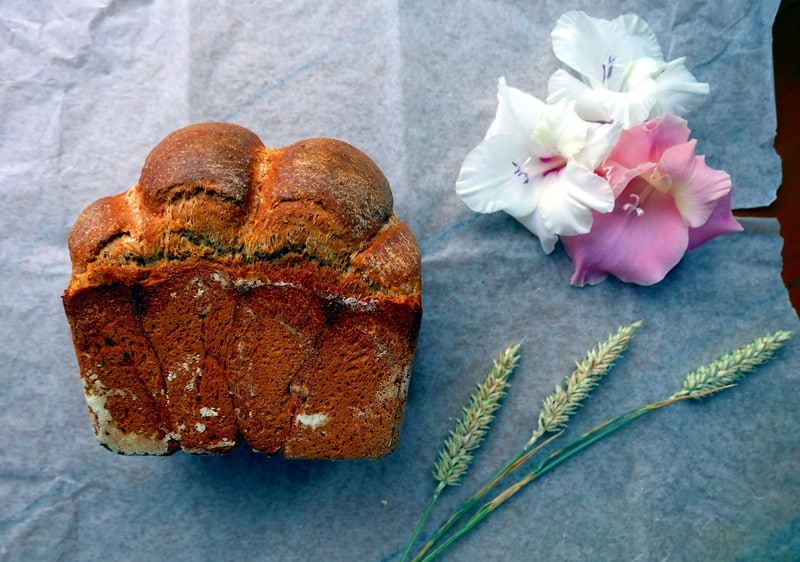 "The addition of milk to a bread dough has a pronounced softening effect on the crumb." Andrew Whitley
The distinguishing milk bread recipe ingredients
Milk
The fats in milk (especially whole milk) contribute to a soft and even grain in the crumb while the sugar found in milk (lactose) gives the bread a lovely golden colour as it caramelises on the loaf's surface. Milk also increases the nutritional value of the loaf as it contains protein and minerals such as calcium.
Butter
The addition of butter adds flavour and coats the gluten strands, making the bread more tender and the crumb more close-grained. An additional benefit of adding fats to bread dough is the increased shelf life.
Honey
Honey adds a certain sweetness to the milk loaf and aids the browning process, making milk loaf slices perfect toasting material.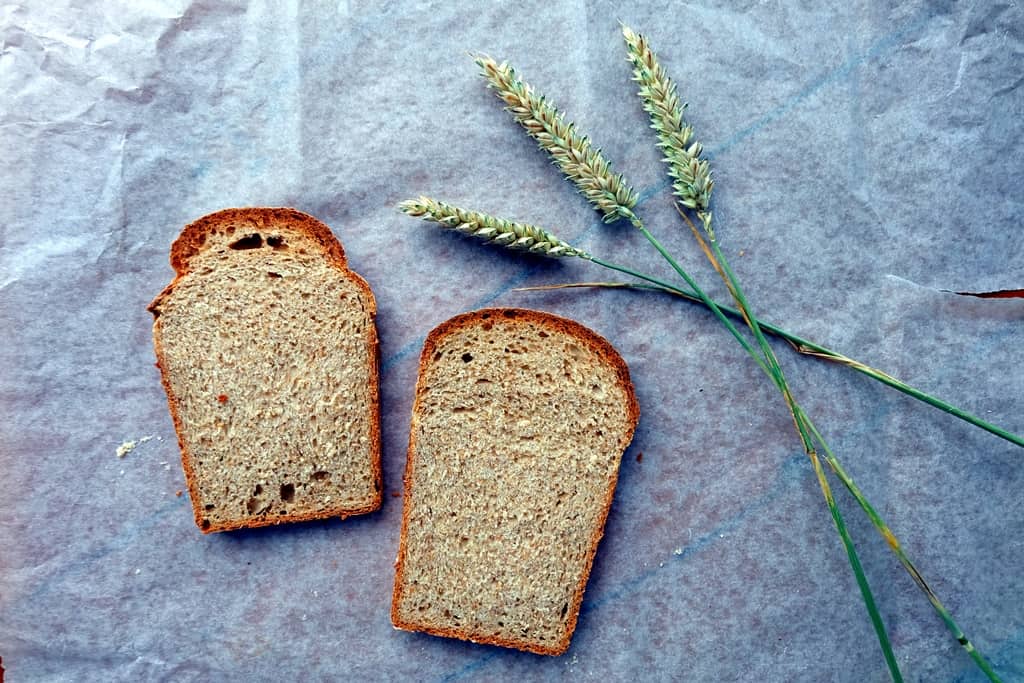 Milk bread recipe
250g strong white flour
250g wholemeal flour
350ml whole milk (slightly warmed to lukewarm temperature), plus a little extra for glazing
25g honey
6g salt
2g dry yeast
25g warm melted unsalted butter, plus extra for greasing the tin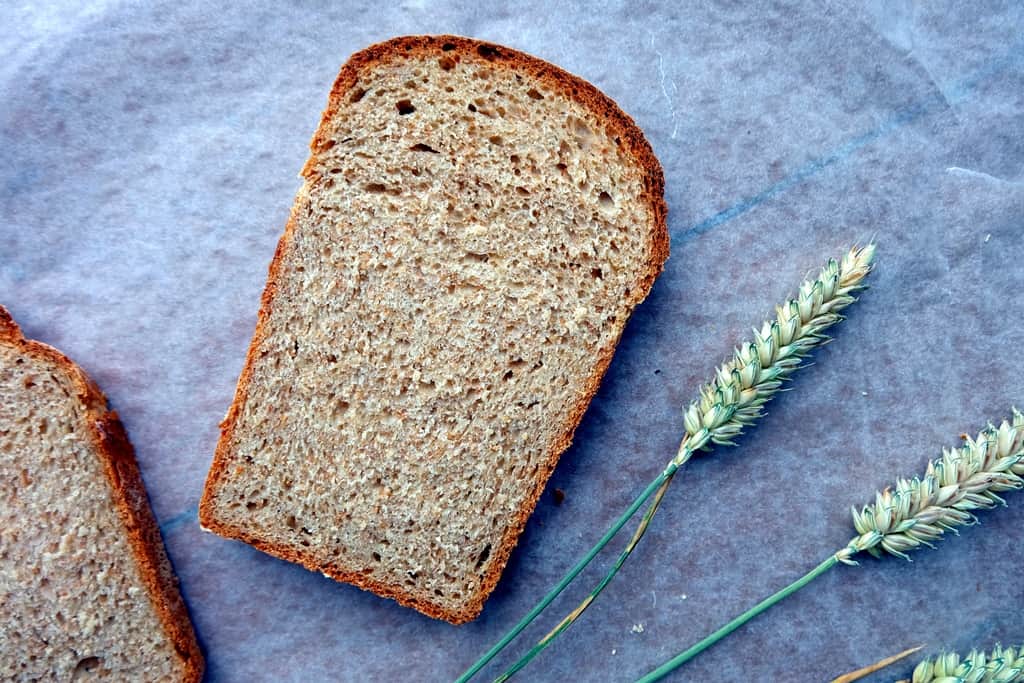 How to make milk bread
In a bowl, whisk together the warm milk, honey and yeast.
Add the flours, salt and melted butter and combine until all the ingredients have come together.
Knead for 10 minutes.
Shape the dough into a ball and place back into the bowl.
Cover and leave to rest for about 1 ½ hours. It should have visibly risen by then.
Butter and flour a deep loaf tin (12 x 19 cm in size).
Divide the dough into 2 or 4 equal pieces and shape each piece into a ball. I personally prefer using 4 pieces as the shape of the final loaf looks better.
Place the dough balls side by side into the tin (smooth side up) and cover the tin with a clean cloth.
Leave the dough to rise for 1 ½ hours until almost doubled in height.
Preheat oven to 210°C (gas mark 6 ½) ½ hour before baking.
Brush the top of the loaf with a little milk.
Place the tin in the oven but make sure you leave enough space to allow for the additional rise – it tends to go a little bit crazy in there!
After 15 minutes, lower the heat to 180°C (gas mark 4) and bake for a further 30 minutes.
Cool on a wire rack.
Recipe adapted from Dan Lepard's milk loaf recipe in The Handmade Loaf: The Best European and Artisan Recipes for Homemade Bread
.