Investing in a good-quality bread cutting board should be a no-brainer for home bread bakers. It's one of the most commonly used pieces of equipment in my kitchen, so a good quality board is essential. Having used this beautiful but entirely unpractical chopping board until recently, the breadcrumb mess it left behind finally got to me and I invested in a new bread cutting board – with crumb catcher.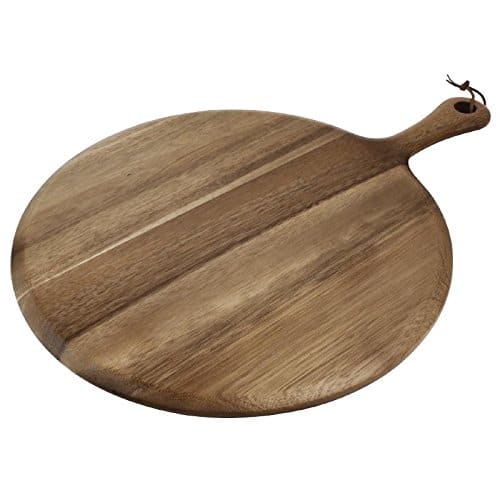 Having now done my research, the best bread cutting board have a few things in common:
The material. It has to be wood. The usual advice for chopping boards is to go for hardwood end grain boards as they are easy on knife edges and least likely to warp. As I'm looking for a crumb catcher type design, my bread board of choice has to be made from sustainably sourced hardwood.
The shape. It has to be big. Some of the loaves I bake are pretty substantial, so a small cutting board is too small for big sourdough loaves and large rye tin breads.
The design. It has to catch crumbs and luckily there are some great boards designed just for that purpose.
Some of the best bread cutting boards
Skagerak Bread Board
With a design different to most other crumb-catching boards I've seen, this bread board is as practical as it is decorative.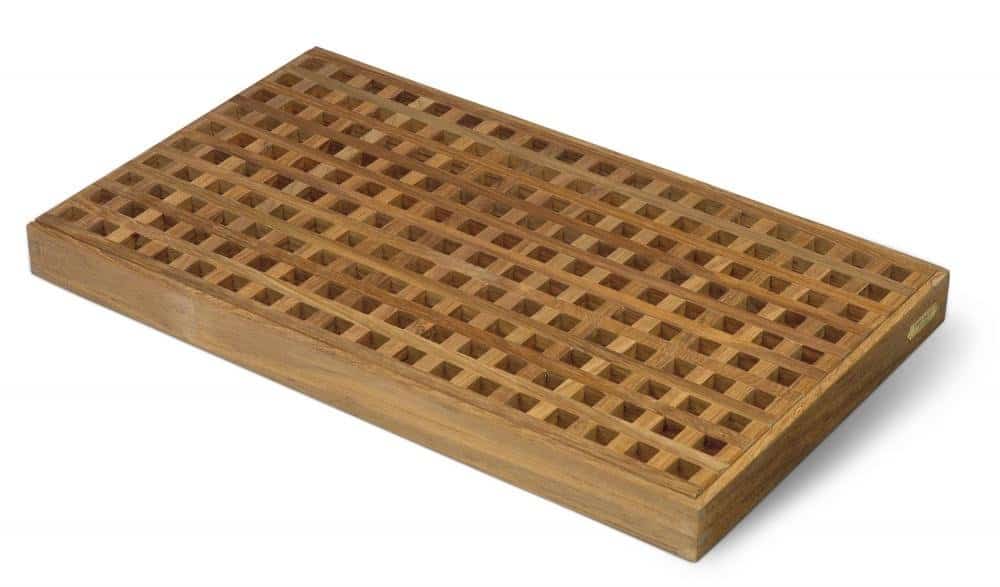 Skagerak Pantry Bread Board, material: teak (sustainably sourced), dimensions: 43 x 25 x 3 cm, weight: 1.2 kg
W
üsthof

bread cutting board

If you already own a Wüsthof bread knife, you could get this top quality Wüsthof bread cutting board to suit.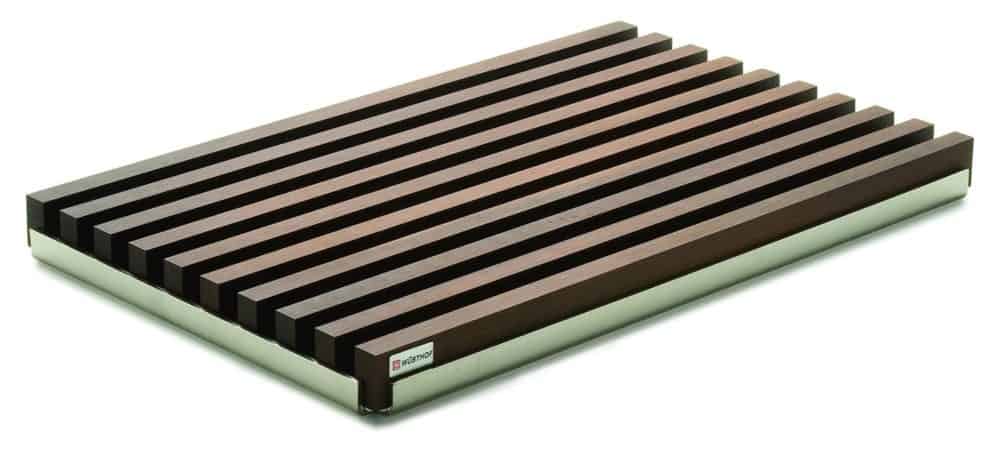 Wüsthof bread cutting board, material: thermo beech & metal tray, dimensions: 40 x 23 x 3 cm, weight: 3.1 kg
Bread Matters Scottish Hardwood Bread Boards
Bread Matters sell bread boards which are handcrafted from local, sustainably sourced hardwood (oak and beech) in Lanarkshire. Bread Matters bread boards, material: oak or beech wood, dimensions: 40 x 29 x 2 cm
What's your bread board like, share your tips!