It's rhubarb time and this year I'm lucky to have my own rhubarb plant in a newly acquired allotment.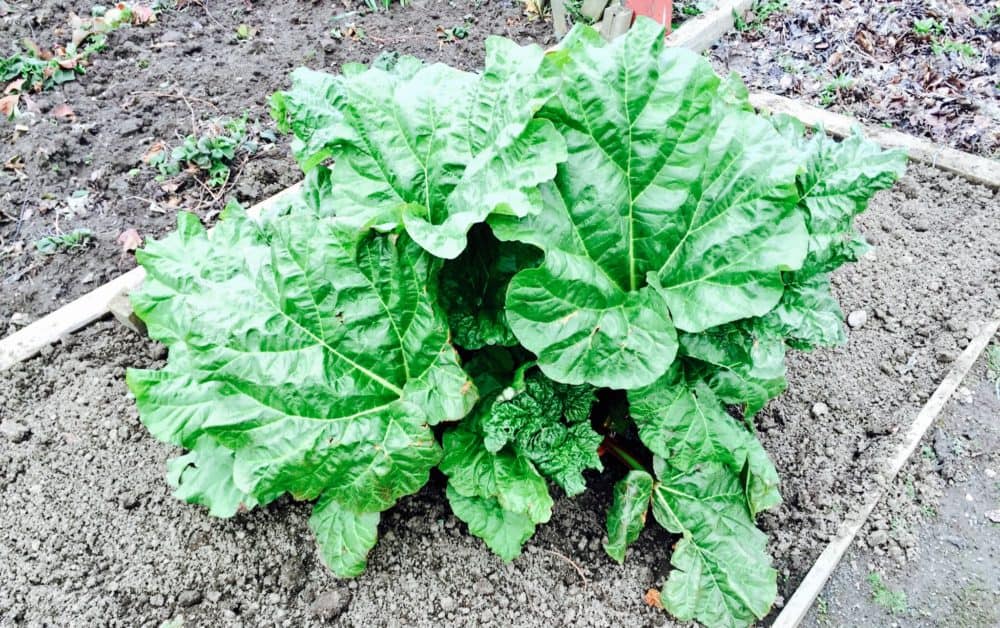 Over the last few weeks I've been blessed with plenty of rhubarb – I harvest every weekend and it keeps on coming 🙂 Therefore, all desserts and sweet bakes of late have revolved around these juicy rhubarb stalks. Stewed rhubarb with ice cream, rhubarb and almond cake, rhubarb posset, rhubarb and custard pies, chocolate rhubarb brownies. You name it, I've made it.
Last weekend, I baked my first rhubarb sourdough bread, using stewed rhubarb as the liquid instead of water. Thank you for the inspiration, Virtuous Bread!
Baking stewed rhubarb bread is a great way of incorporating rhubarb into your daily diet without eating a lot of sugar at the same time. My rhubarb bread recipe is based on a combination of rye and wheat flours. I added a little bit of sugar to balance the bitter rhubarb flavours with the dark, rich sweetness of muscovado sugar.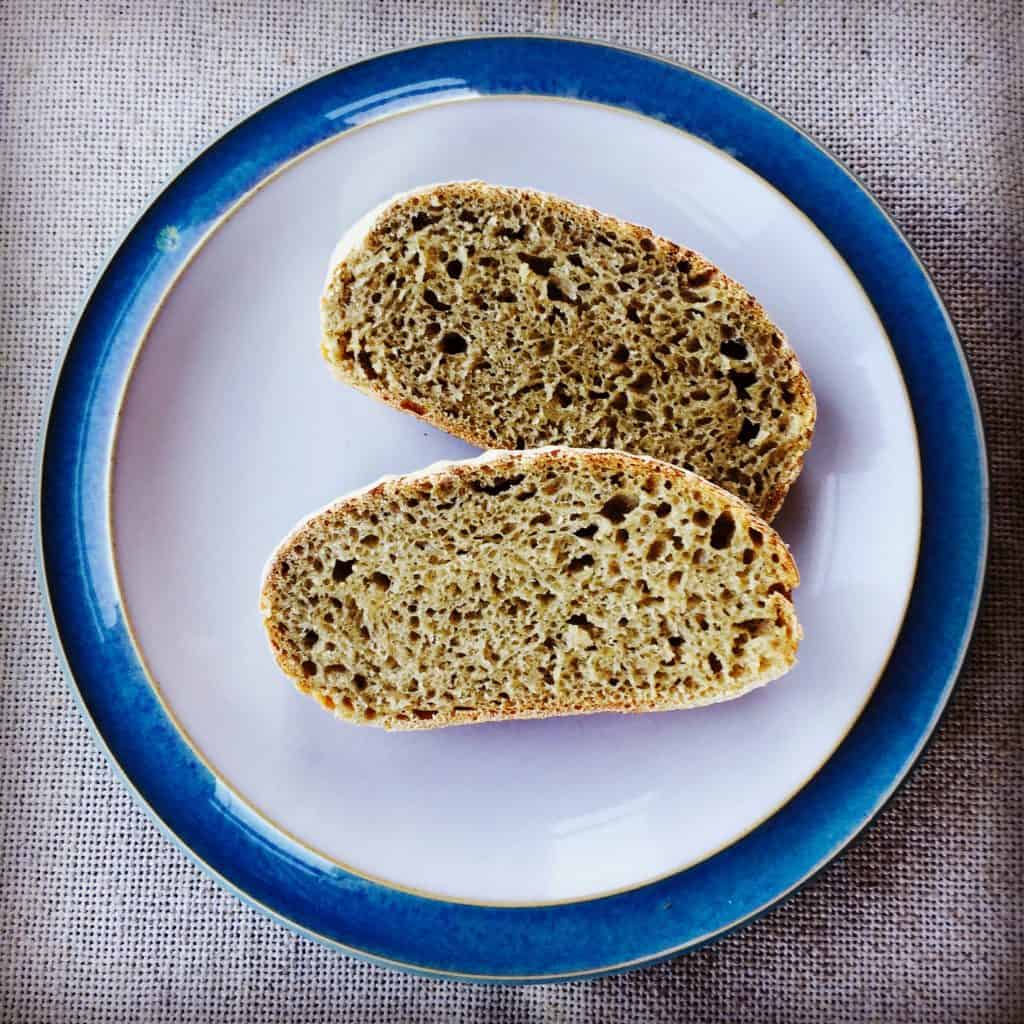 Rhubarb bread recipe
Ingredients
Sourdough
10g starter
140g white rye flour
110g water
Stewed Rhubarb
300g rhubarb, cut into 1cm pieces
25g dark muscovado sugar
45g water
Main Dough
360g strong white flour
7g salt
How to bake rhubarb bread
Prepare the sourdough by combining the ingredients in a medium bowl
Cover and keep at room temperature for 16 – 24 hours.
Stew the rhubarb in a small pot over a low flame. This should take approx. 10 minutes. Set aside to cool for a little bit.
Once cooled, combine 250g sourdough (the remaining 10g goes back into the fridge) with the stewed rhubarb (approx. 290g) and the main dough ingredients.
Knead for 10 minutes.
Place the dough back into the bowl, cover and rest for an hour or two.
Punch back the dough, then place in a lightly oiled baking tin.
Proof for several hours until almost doubled in size. Alternatively, cover it in a polythene bag and slow-proof in the fridge overnight.
Bring back to room temperature if you do so, then bake at 220°C for 10 minutes, then at 200°C for another 45 minutes.