I'm excited to be baking these tasty feta and olive swirls as part of the #TwelveLoaves group of bread revolutionaries!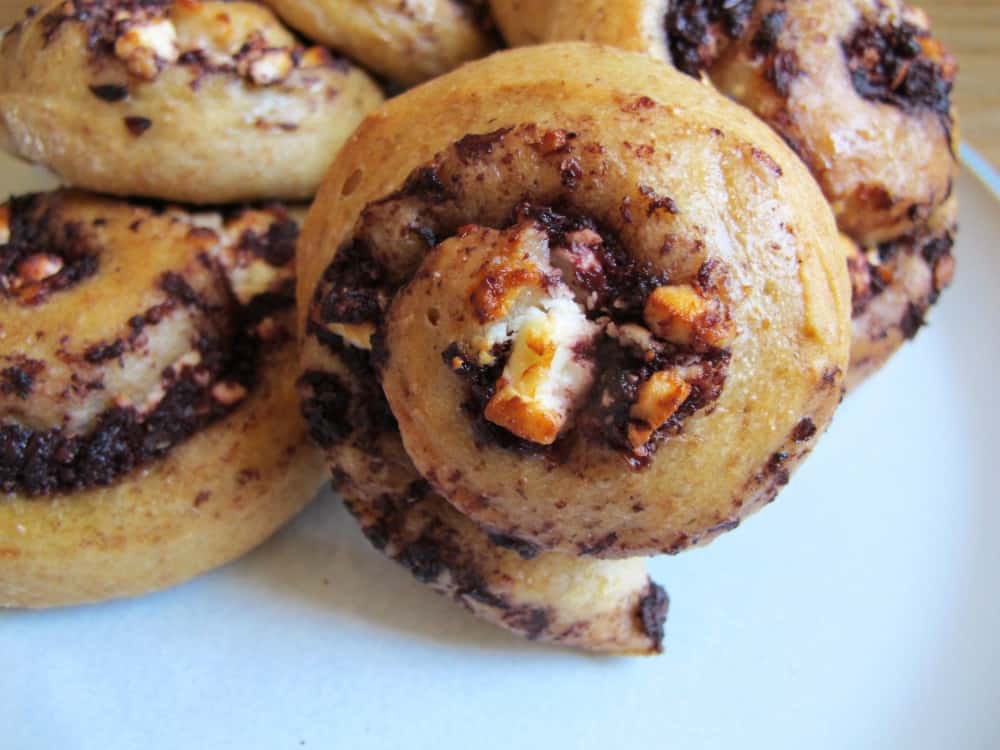 These are great when you have people round your house for drinks and lazy Sunday afternoon chit chat.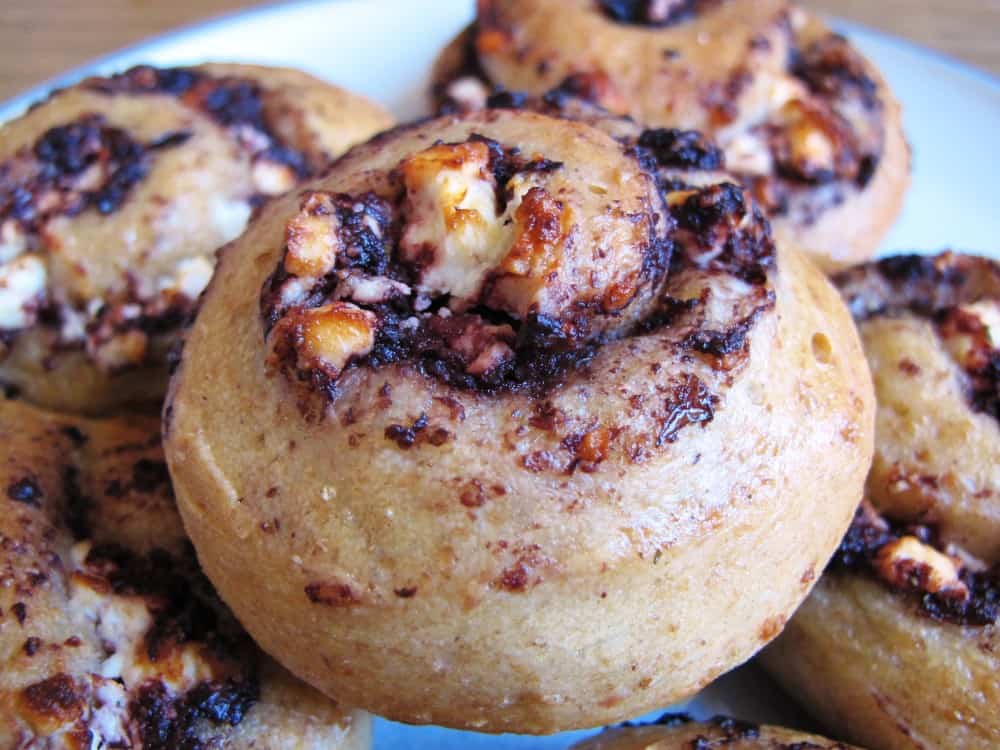 Day 1
Prepare sponge
75g white bread flour
75g wholemeal flour
1g dry yeast
150g water, lukewarm
Combine all ingredients in a medium bowl, cover and leave a room temperature for 16 – 24 hours.
Day 2
Prepare final dough
225g sponge (from day 1)
175g white bread flour
50g wholemeal flour
4g salt
15g olive oil
100g water
Mix all ingredients together and knead until the dough is stretchy and silky. Cover ad leave for an hour or so, until risen well (this depends on the temperature in your room).
Prepare olive paste
180g black olives (pitted and drained)
1 tbsp herbes de Provence (oregano, marjoram, thyme, rosemary)
20g olive oil
Blitz in a food processor.
Shape and bake the feta and olive swirls
250g feta cheese, crumbled
Olive oil for brushing
Sprinkle your work surface with flour.
Punch down the well risen dough, then turn out.
Spread the dough into a rectangle with your fingers. Don't spread it out too thinly otherwise your swirls won't be bready enough – approx. 30 x 20 cm.
Spread the olive paste evenly over the dough.
Sprinkle the feta cheese evenly on top.
Roll the dough up like a roulade, sealing the seam with your fingers.
With a sharp serrated knife, cut the dough into 2cm slices and lace them on their sides on a baking tray lined with baking paper (leave room between them as they will almost grow to double their initial size).
Cover with a tea towel and leave to prove. In my Edinburgh winter kitchen, this took 1.5 hours but you could be done in 45 minutes depending on the temperature in your room.
In the meantime, preheat the oven to 220°C and bake for 15 minutes until golden brown.
Place to cool on a wire rack.
Brush with olive oil while still warm.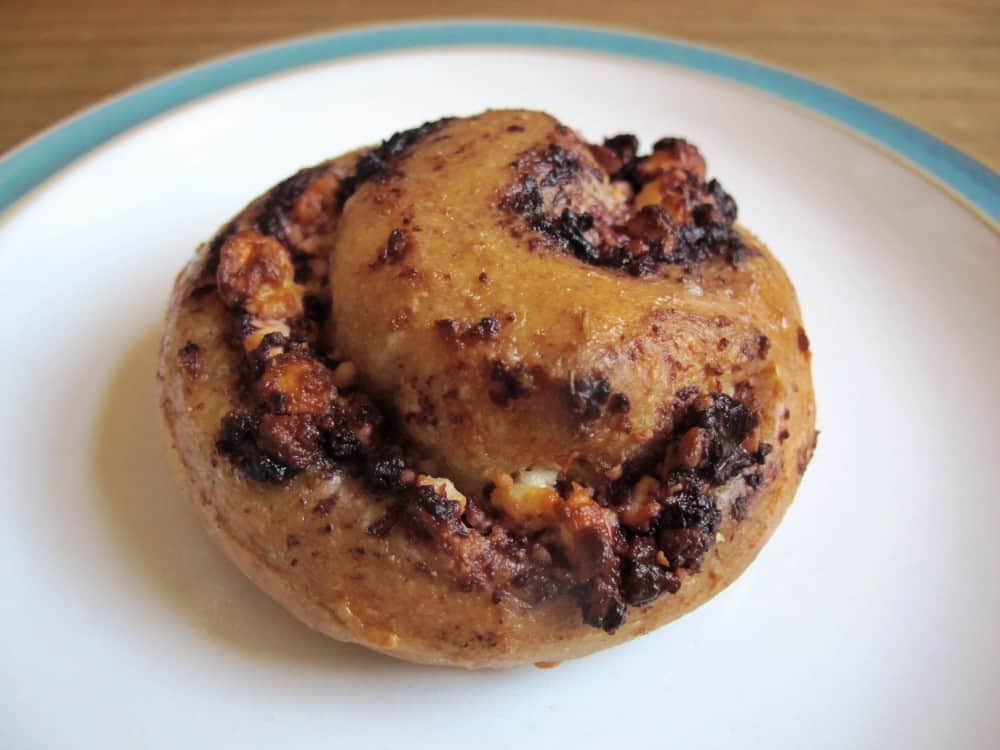 #TwelveLoaves is a monthly bread baking party created by Lora from Cake Duchess and runs smoothly with the help of Heather of girlichef, and the rest of our fabulous bakers.
Our host this month is Robin from A Shaggy Dough Story, and our theme is CHEESE. For more bread recipes, visit the #TwelveLoaves Pinterest board, or check out last month's mouthwatering selection of #TwelveLoaves enter last month's Italian Breads!
If you'd like to bake along with us this month, share your CHEESE bread using hashtag #TwelveLoaves!