Frittatensuppe is one of the many culinary delights I enjoy when I'm back in Austria. It's a simple soup combining sliced pancakes called Palatschinken and beef consommé. When my mum makes Palatschinken at home, they are served two ways. As a sweet version rolled up with apricot jam in the middle and as Austrian pancake soup, sliced in clear broth. If you're after a simple comforting soup for a mid-week meal, this Frittatensuppe recipe is for you.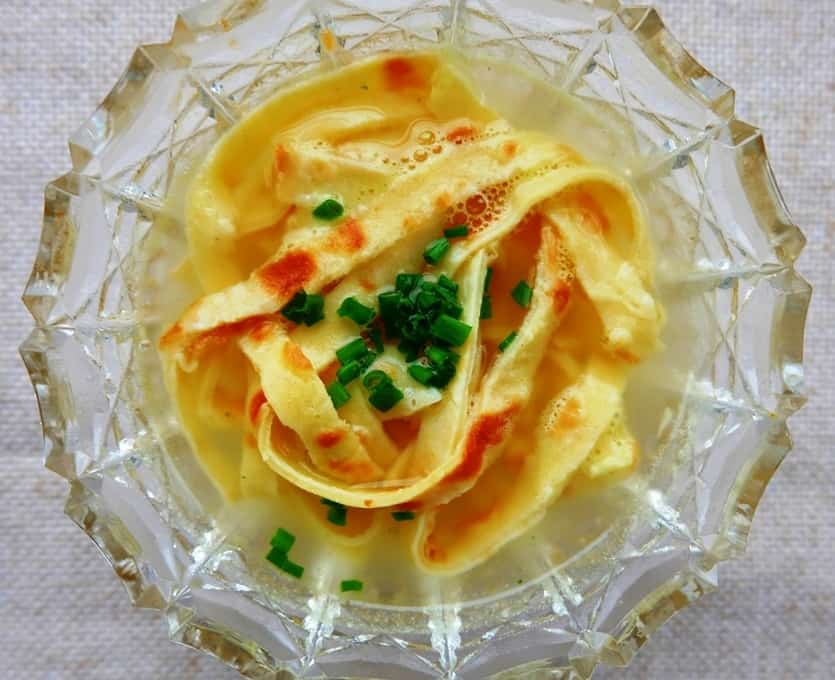 Frittatensuppe & Palatschinken History & Origin
The word 'Frittate' comes from the Italian 'frittata' meaning 'fried' and refers to the fact that the pancake has been cooked on a hot surface, using butter or oil. More interestingly, the term 'Palatschinke' appears to originate from the Latin word 'placenta' meaning 'cake'. Later references from from the Slavic region and specifically modern-day Hungary refer to 'palacsinta' which then found its way into Austria as 'Palatschinken' during the Austro-Hungarian monarchy.
The soup is still hugely popular and can be found on the menu of many traditional Gasthäuser (inns/restaurants) across Austria.
Frittatensuppe recipe
In order to make Frittatensuppe, you have to make Palatschinken first. After that it's easy. Roll up the Palatschinken, slice them into 3 mm strips (once sliced the Palatschinken are called Frittaten), add them to a bowl of beef consommé or vegetable stock, top the broth with chives and you're ready to eat!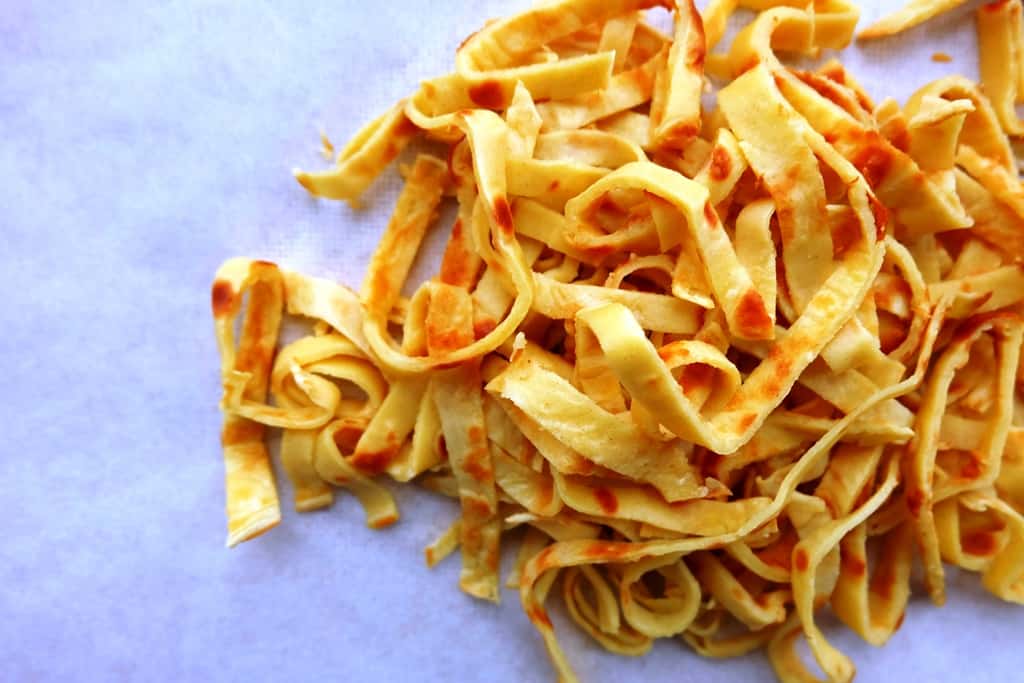 Frittatensuppe Recipe
Frittatensuppe (Austrian pancake soup) is served almost every week in our home. Our little toddler girl loves it (and has a Palatschinken with jam as dessert).
Ingredients
Palatschinken ingredients (makes 6)
2

eggs

130

g

milk

100

g

plain flour

3

g

salt

20

g

water
Plus...
Sunflower oil or butter for frying

depending on preference

Chives for decoration
Instructions
How to make Frittatensuppe
Combine all ingredients in a mixing bowl.

Whisk to make the batter.

Leave to rest for about 15 minutes.

Heat up a medium frying pan and add a little bit of oil or butter. I use a silicone pastry brush to distribute the oil evenly across the surface.

Stir the batter one more time to mix well.

Add a ladle full (1/6) of the batter into the frying pan and swirl to distribute the batter evenly.

Allow to turn golden brown, then turn to briefly fry the other side.

Set aside to cool and repeat.

To prepare the Frittatesuppe, roll up the Palatschinken, slice them into thin strips, add them to a bowl of beef consommé or vegetable stock and serve with chives.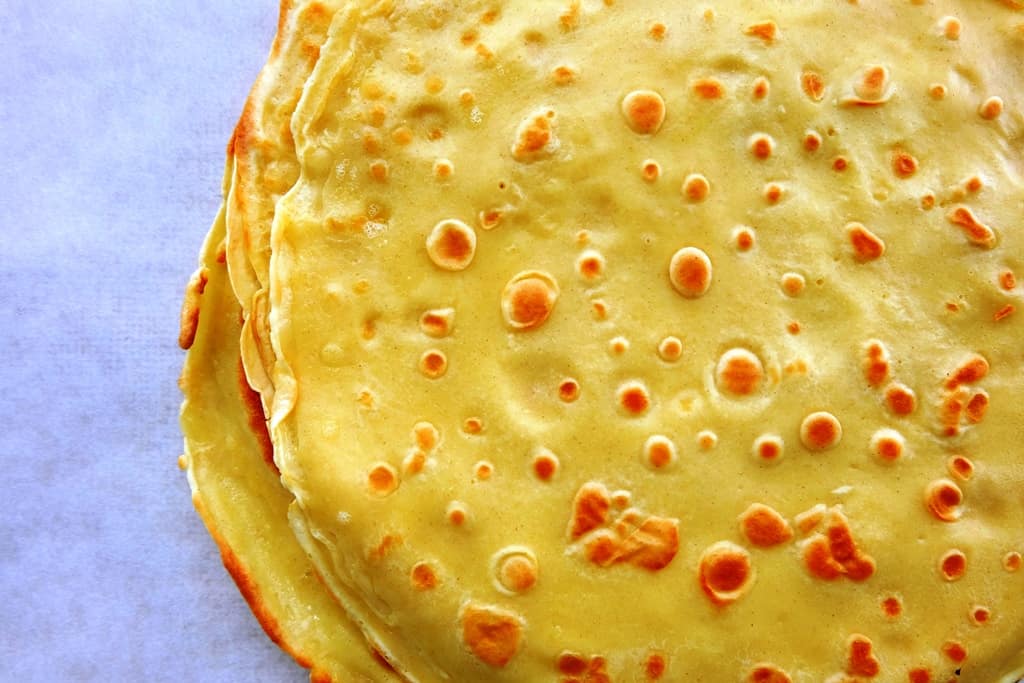 You can refrigerate the Palatschinken or Frittaten for 3 days or freeze them for 2 months.