Buchteln or Rohrnudeln are sweet baked pull-apart yeast buns. These are traditionally filled with jam or baked on a bed of fruit (most commonly plums or damsons). The Buchteln are packed closely in a large baking dish (usually made from enamel) to stick together.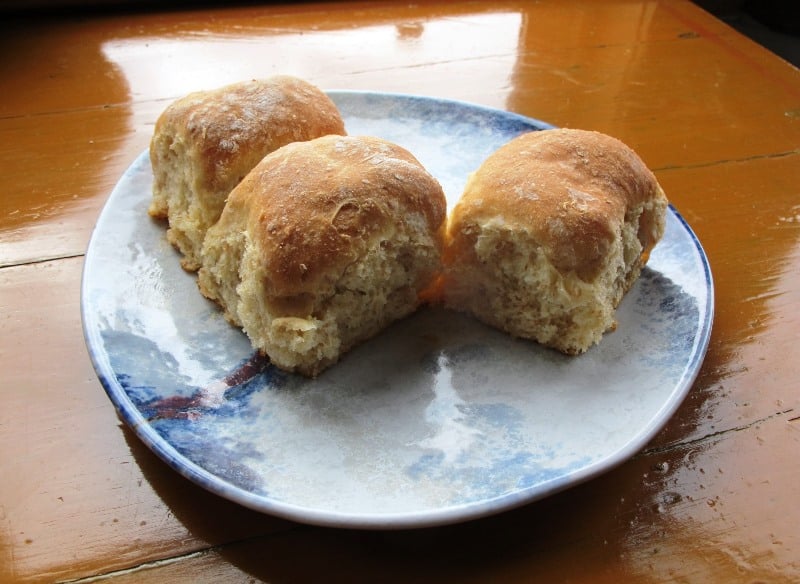 They are served warm for afternoon coffee/tea or dessert and even for breakfast.
The origin of Buchteln can be tracked back to the region of Czech-Bohemia, but they are very common in Austria and Bavaria too.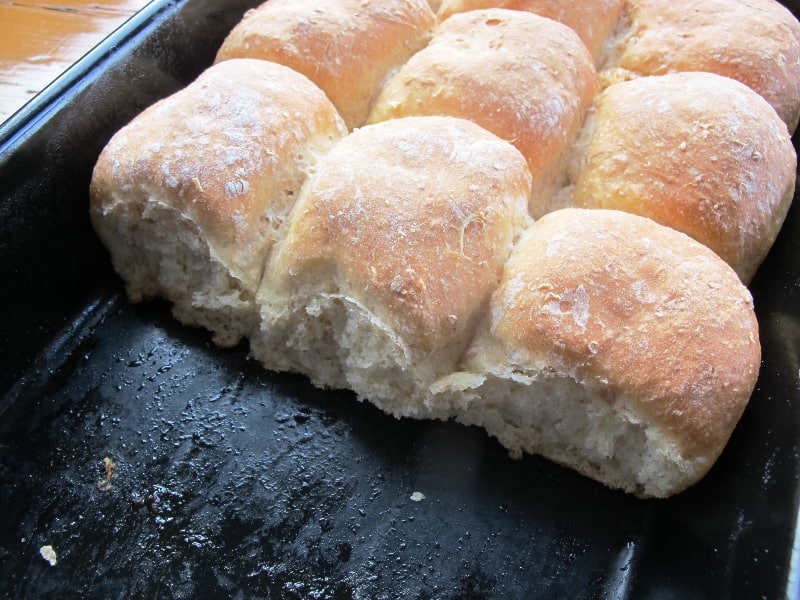 For the sponge
100g wholewheat flour
2g dried instant yeast
125g milk, lukewarm
For the final dough
400g plain white flour
3g dried instant yeast
225g milk, lukewarm
1 egg
5g salt
Zest of 1/2 lemon, grated
For the filling
Approx. 1 large tbsp of jam per bun. Use firm, not runny jam. I usually use strawberry, raspberry or any other red berry jam as the colour looks particularly nice in the buns. In the photos here I have used rhubarb jam.
For the pan
How to bake the Buchteln (makes 15 – 20)
In a large bowl, prepare a sponge with the flour, yeast and lukewarm milk.
Cover and leave in a warm place for an hour or two.
Once your sponge is nice and bubbly, add the additional ingredients and knead into a firm-enough dough although it will be a little bit sticky.
Place the dough back in the bowl, cover and leave to rise again until it has increased considerably, for about an hour or two, depending on the temperature in the room.
On a floured surface, flatten the dough to about 2 cm.
With a dough cutter, cut out pieces about 6 cm in diameter, fill with 1 tbsp jam, fold and close the edges tightly at the top.
Place side-by-side (not too snugly as they will expand!) in a well buttered baking tray with the folded edge facing down. I use a 32 cm x 20 cm enamel pan like this.
Bake in a preheated oven at 180 °C for about 25 minutes until golden yellow.
Separate them to serve.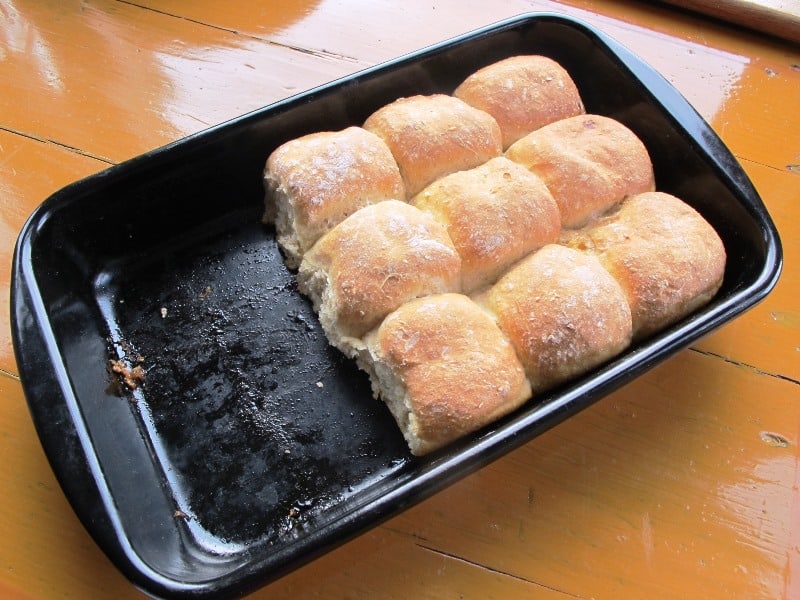 I love how they snugly fit together in the pan and how easily they come apart when you need one.